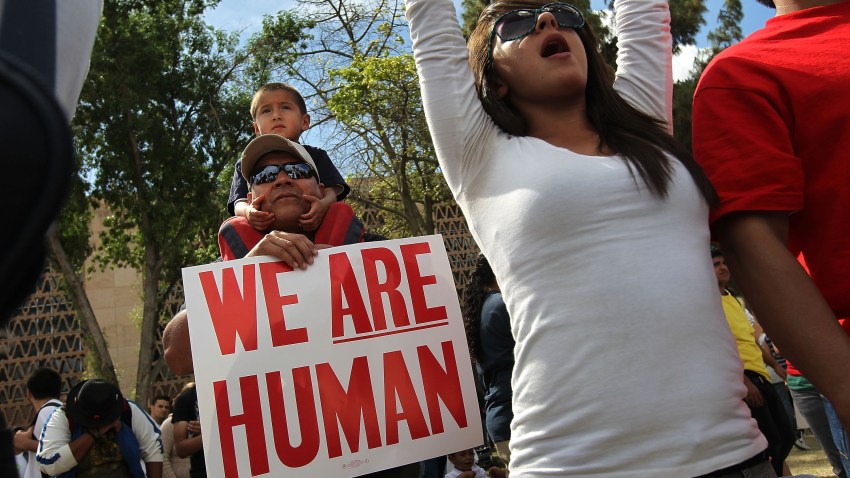 The outrage over a controversial immigration law in Arizona has sparked protests across the country, including New York City.
In Union Square, immigration activists gathered to decry the law, urging New Yorkers to boycott the state of Arizona and any businesses that are based there.
"We're saying no to the Arizona law," said Gonzalo Venegas. "We want comprehensive legalization for all immigrants here in the United States."
Assemblyman Adam Clayton Powell IV, says he plans to introduce a bill in New York State to formalize a boycott against Arizona.
"We need to take action until they remove this unconscionable law from the books," said Powell.
He and members of New York State's Latino Assembly, headed by Assemblyman Felix Ortiz, will travel to Arizona to rally against the law. "All Americans need to stand up against this law," said Powell. "And stop this from happening in other states."
The threat of a boycott also threatens Arizona's economy. Tourists spend $18.5 billion dollars in the state annually and businesses like hotels would suffer greatly.
"I really feel," said Ben Bethel, owner of a Clarendon Hotel, this is one of the biggest anti-business things the state could have done in a very long time."
The ire over Arizona's immigration law has even sparked a call to boycott AriZona Iced Tea beverages.
But the company is actually based in New York, started in 1992 by two men in Brooklyn.
"For the last 16 years our headquarters have remained on Long Island," said Don Vultaggio, the founder and chairman of AriZona Iced Tea. "Where we continue to sell and distribute the beverages."