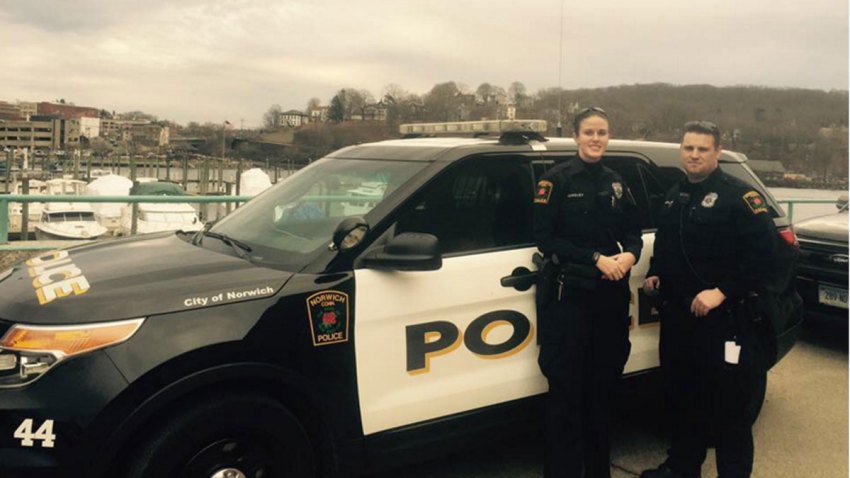 Two Connecticut police officers are being praised for buying a girl's birthday cake when her mom couldn't afford to.
Norwich officers Elizabeth Harsley and Christopher Hawrylik responded to a call involving an "emotionally distraught mother," police said.
The officers arrived to find a mom upset about not being able to afford her daughter's birthday cake. Harsley and Hawrylik bought the cake with their own money so the mother and her daughter could "enjoy her birthday together," according to police.
"Chief Fusaro and the Norwich Police Department are proud to have officers like Officer Hawrylik and Harsley who perform their duties faithfully and routinely go above and beyond the call of duty to serve the citizens of Norwich with compassion and concern," the department posted on Facebook.