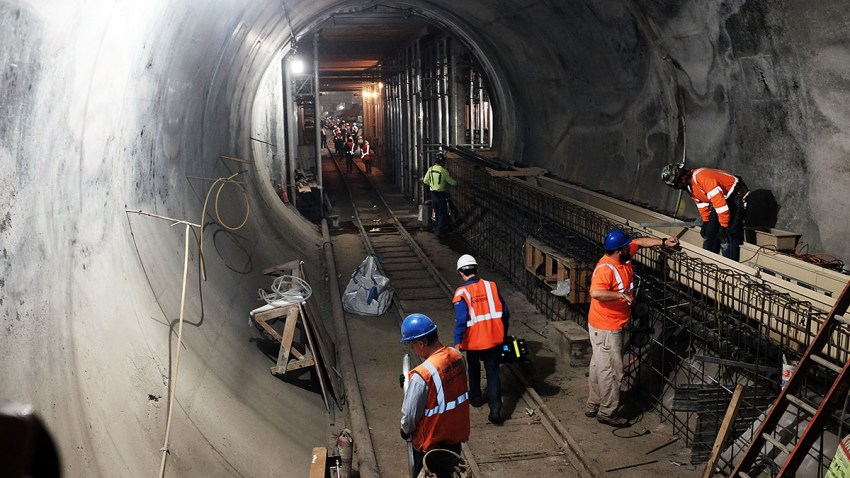 What to Know
WalletHub decided to look into the work ethic of the largest cities in the country and determined which cities were the hardest working
WalletHub's study revealed that a number of cities in New Jersey and New York are among the hardest-working in the country
Jersey City, New Jersey, ranks as the third hardest-working city, while New York City comes in at No. 5 and Newark, New Jersey, at No. 9
For many, achieving the American Dream and being a hard worker go hand in hand.
This way of thinking is present in our society — so much so, that the United States puts in more hours at work than any other industrialized countries like Germany, Japan, Canada and the U.K., according to the Organization for Economic Cooperation and Development.
WalletHub decided to look into the work ethic of the largest cities in the country and determined which cities were the hardest working.
To compile their recently released study, WalletHub compared the 116 largest cities in the United States across two key dimensions: direct work factors and indirect work factors. These dimensions were then evaluated using nine metrics.
Direct work factors were analyzed by looking at the average work week, employment rate and share of workers leaving vacation time unused. The metric that looked into the share of engaged workers — those who are "involved in, enthusiastic about and committed to their work and workplace" — was also used. Additionally, the study used an idle youth metric, which determined the rate of residents ages 16 to 24 who do not go to school or work.
For the indirect factors, the study looked at metrics measuring the average commute time, share of workers with multiple jobs, annual volunteer hours per resident and average leisure time spent per day.
WalletHub's study revealed that a number of cities in New Jersey and New York are among the hardest-working in the country.
Jersey City, New Jersey, ranks as the third hardest-working city in the country.
It also ranks No. 3 when it comes to direct work factors and comes in at No. 11 when it comes to indirect work factors.
WalletHub determined that New York City, known as the "City That Never Sleeps," was the overall fifth most hard-working city. However, it comes in as the top city when it comes to the highest average work week hours.
It also comes in as the seventh city with the most annual volunteer hours per resident.
Another New Jersey city cracks the top 10 for its work ethic.
Newark is the overall ninth hardest-working city in the United States.
It is in 11th place for its direct work factors among all other analyzed cities. It also ranks as No. 23 when it comes to indirect work factors.
Another city in New York makes an appearance in WalletHub's study.
Buffalo ranks low in the study. The city in upstate New York comes in at No. 110 out of 116 cities as the hardest-working.
Which city was crowned as having the most strongest work ethic? That would be the technological hub known as San Francisco.
Fremont, a city also located in the San Francisco Bay Area, ranks as the second hardest-working in the United States, according to WalletHub.