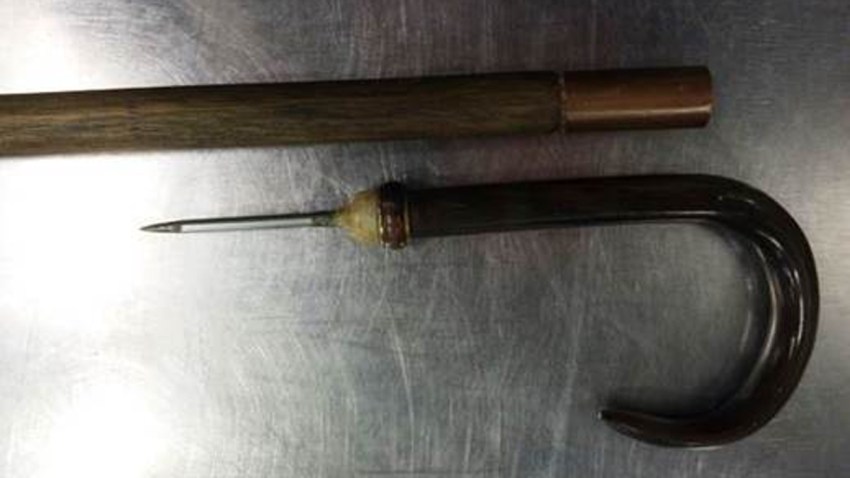 A New Jersey man had his cane confiscated at Newark Airport on Thursday after TSA officers found an ice pick concealed within its handle, the agency said.
A TSA officer staffing an X-ray monitor detected the cane as it passed along a checkpoint conveyor belt.
Passengers with canes are required to have their canes scanned by the X-ray machines.
Authorities inspected the cane and found a steel ice pick affixed to a removable handle.
The TSA contacted Port Authority police, who confiscated the cane.
Airport operations were not impacted by the incident.