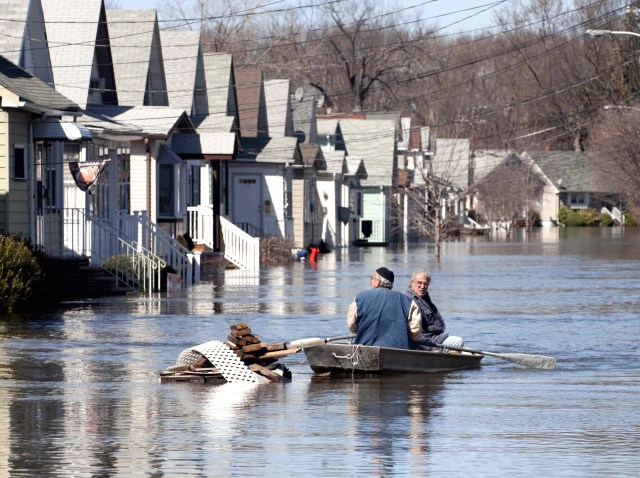 It's a 180 degree twist on what FEMA and the feds so often do in flood zones: Elevating homes, instead of tearing them down.

But that's exactly what is about to happen in Little Falls, N. J., where one neighborhood with dozens of homes has been swamped -- literally -- three times in the past 11 years.
"The people [here] are friendly," said JoAnn D'Astolfo, a homeowner and mother of three children in explaining why she is accepting the offer to raise the foundation of part of her home above the 100-year-flood stage standard.

D'Astolfo doesn't want to leave her neighborhood just a couple of blocks from the Passaic River because of those neighbors, and for another reason as well.

"I don't know if I could move top another section of Little Falls because I know I cannot afford the taxes on the other side," she lamented.

While FEMA has bought and torn down a handful of homes in Little Falls, a grant announced by Senator Frank Lautenberg and Congressman William Pascrell will allow 34 homes to get the higher foundations -- with one big qualifier.
"They can't have living space on the first floor," said Mayor Mike De Francisci, who added, "so the water would come in and come out but all the utilities, all the personal belongings would be above that flood stage."

The $5.9 million grant will elevate about five homes at a time over the next few years, but many other homes will not qualify under the terms of the law.

Lisa Shoaib has one such home, directly on the banks of the Passaic.

She is disappointed, asking "If it's not the ones who are directly on the river like us, then who's getting it?"

Follow Brian Thompson on Twitter @brian4NY