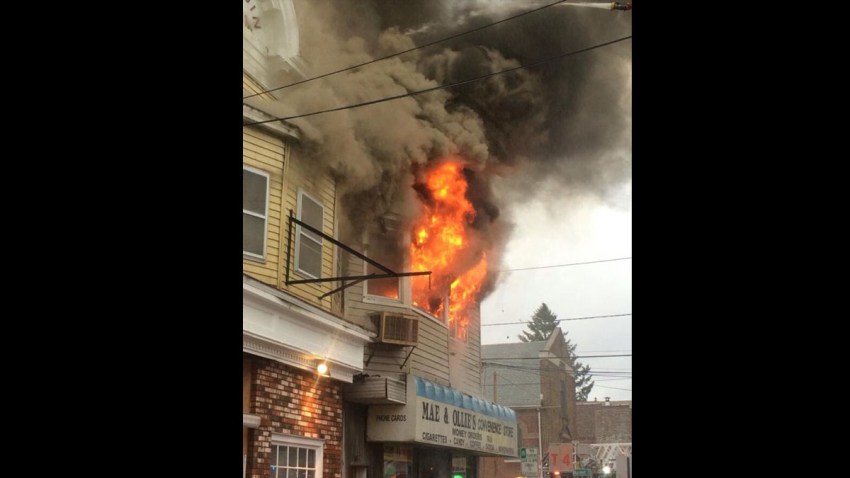 Firefighters were trying to extinguish a three-alarm blaze in New Jersey Sunday morning, police said.
Flames were shooting out of a building at 103 Jewell Street in Garfield. Mae & Ollie's Convenience Store is in the lower level of the building.
There were no reports of injuries in the fire, Garfield Police said.