What to Know
An alleged drug dealer had to be rescued from a steep cliff in the Palisades
Authorities say he was running from police when he became trapped on one of the steep cliffs that lines the western side of the Hudson
He was eventually taken into custody and will be extradited to New York to face armed robbery charges
A suspected drug dealer became trapped on the side of a steep cliff in New Jersey Monday night as he ran from police following a drug sting, authorities said.
Anthony Lora, 22, was left hanging on for dear life as rescuers scaled the jagged cliffs of the Palisades to reach him.
Police say Lora was selling drugs, including cocaine and ecstasy, to undercover officers in a stairway off Hudson Terrace in Fort Lee around 5 p.m.
At some point, he took off and ran into Palisades Interstate Park, which lines the western side of the Hudson River just north of the George Washington Bridge.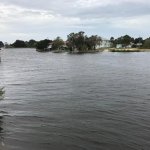 Authorities said Lora eventually came to a ledge and started climbing down the side of a cliff in the darkness. With officers cornering him from above and from the Henry Hudson Drive below, Lora latched onto a tree and became stranded.
Red and blue lights lit up the night near the George Washington Bridge as rescuers tried to reach him.
Rescuers set up in at least three locations and a rappel team led him to safety about three hours later. No one was reported injured in the rescue.
Lora was taken into custody on drug charges and for resisting arrest. Additional charges are pending, according to authorities.
Lora was also wanted by the NYPD for armed robbery, and authorities said he will be extradited to New York to face armed robbery charges.