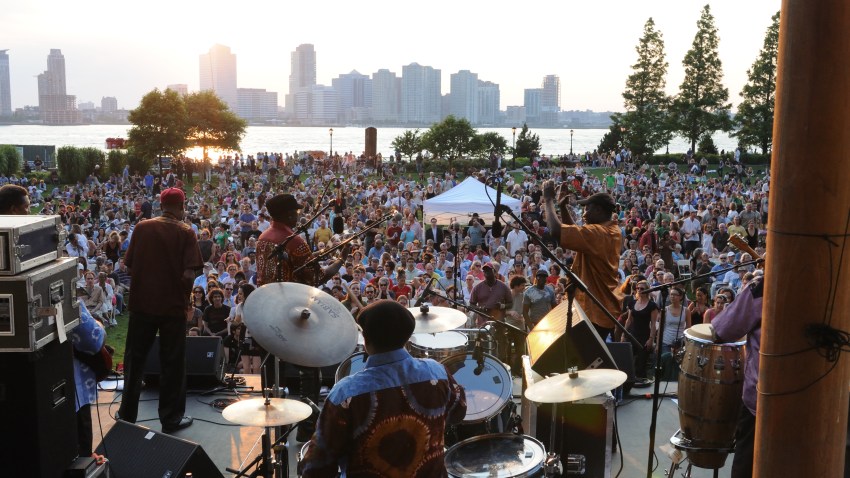 New Yorkers wanting to enjoy the outdoors this summer should look no further than attending one of the city's biggest free festivals.
The 2010 River to River Festival will kick off a Broadway2Battery theme on Tuesday, June 22 with musical, dance, and cultural events in various venues throughout the city all summer long.
Presented by American Express, one of the ninth annual festival's highlights include the Village Voice's "Bang On a Can Marathon" at the World Financial Center Winter Garden.
On June 26, the annual "Children's Day at the Seaport" allows kids and parents to see performances by Gordon from Sesame Street and meeting characters like Clifford the Big Red Dog and Curious George.
Dan Zanes and Friends will serve up Broadway tunes at the festival's annual "4th of July Concert in Battery Park."
Movie buffs can take in views of the East River as they watch New York based films and shorts displayed on a rooftop starting July 29 through August 19. The Movie Nights On the Elevated Acre will feature movies like Broadway Danny Rose, Auntie Mame, The Country Girl, and The Muppets Take Manhattan.
Starting July 16 through August 14, choreographer Paul-Andre Fortier will perform a 30-minute dance routine at 12 noon at One Plaza as part of the Joyce Theater and Arts Brookfield Properties' show Solo 30x30.
The River To River Festival was launched in 2002 in effort to revitalize Lower Manhattan after the September 11th attacks.
For more information and the entire schedule of events, check out the River To River website on April 19.