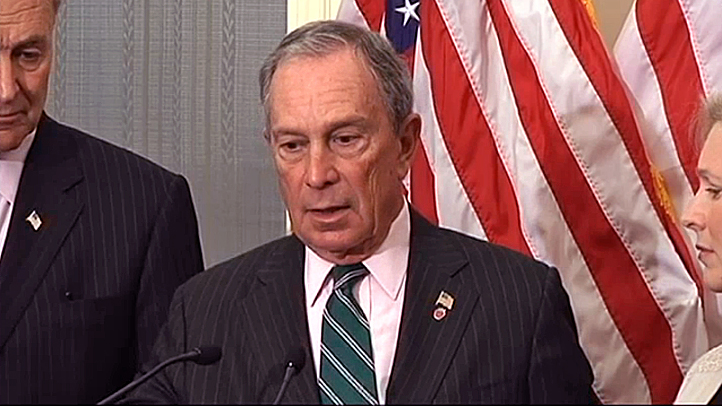 Mayor Michael Bloomberg says President Barack Obama's first priority in his second term should be to lead the country on gun control.

In an interview that aired Sunday on NBC's "Meet the Press," Bloomberg says the kind of violence resulting in the deaths of 20 schoolchildren "only happens in America." And he says it happens "again and again."

Bloomberg has been an outspoken gun control advocate for years. He noted that New York state has some of the toughest gun laws in the country, and New York City the lowest murder rate of any big American city.

The mayor says it's time for the president to stand up and tell the country what needs to happen — not go to Congress and ask what legislators want to do.
Copyright AP - Associated Press