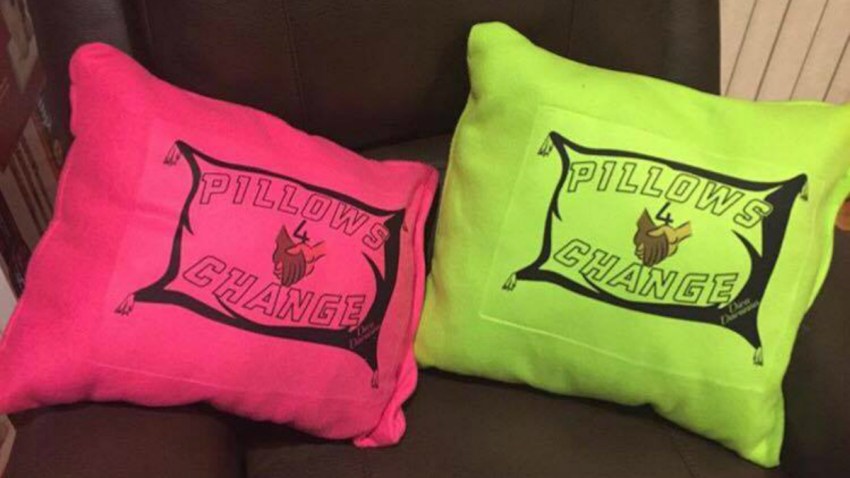 High school senior and Newark native Davanna Booker is inspiring teens everywhere to make a change in their communities.
The New Jersey-based model started Pillows4change to give homeless people in New York and New Jersey a small token of comfort.
Booker was inspired to create the pillows of positivity when she noticed homeless people digging through the garbage looking for food to eat during her commute from New Jersey to New York.
With sewing skills she learned from her grandmother, Booker sprung to action by founding and creating Pillows4change.
Although she is a busy high school student, Booker hand-crafts each pillow, which take about 30 minutes each to make. The pillows are inscribed with phrases, including "God loves you."
Booker wants to encourage other people to make small acts of change in their own communities and give back regardless of their age.
"It doesn't matter how young you are or how old you are, you can do something to make a difference," Booker said.
People looking to donate to the cause can purchase a pillow online. For more information about the project, visit the organization's Facebook and Instagram pages.