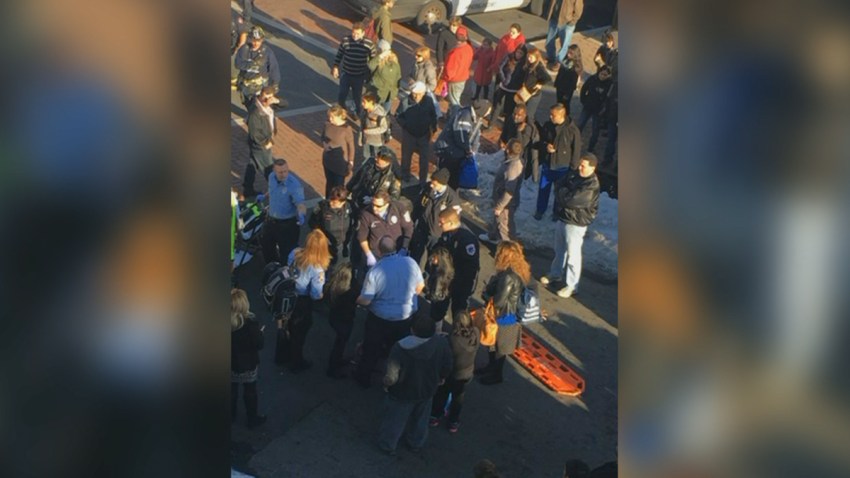 Two twin girls and a 9-year-old boy were struck and injured in a hit-and-run involving a truck in Newark Tuesday afternoon, police say.
The children were halfway through a crosswalk at Ferry and Hawkins streets when the traffic light turned green and the driver of white truck started accelerating and hit the kids, police said.
The driver stopped briefly, then fled the scene, according to police.
The 12-year-old girls and the boy were taken to University Hospital for bumps and pain, then released to family members, police said.
Investigators were able to track the truck to an Elizabeth, New Jersey address and found the vehicle and towed it back to Newark.
They're now searching for the driver. Anyone with information is asked to contact Crime Stoppers at 877-695-8477.