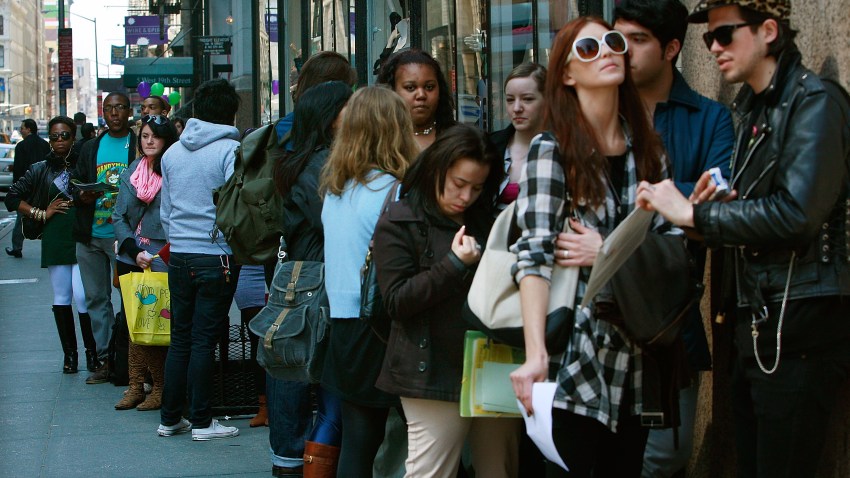 State labor officials say New York's seasonally adjusted unemployment rate was 8.4 percent in April, down slightly from 8.6 percent in March.
The state Department of Labor reports that the April rate was the lowest since May 2009.
The U.S. unemployment rate in April was 9.9 percent. New York City's rate dropped from 10 percent to 9.8 percent. The rate in areas of the state outside New York City was 7.5 percent in April.
The labor department says Thursday the state's economy gained 31,500 private-sector jobs. That was the fourth straight monthly increase.

Copyright AP - Associated Press