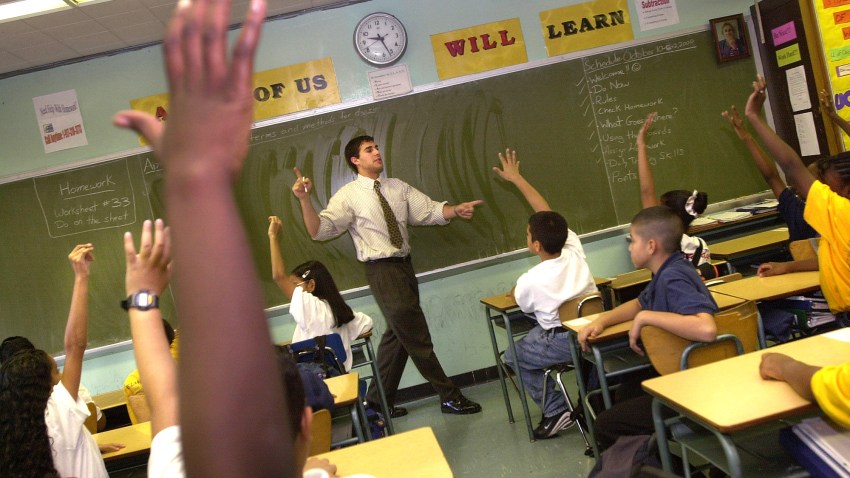 New York has been named a surprise finalist for potentially billions of dollars in federal Race to the Top funds, even after failing to improve its application by expanding opportunities for charter schools.
The U.S. Department of Education announced the 16 finalists Thursday. Getting into the finals doesn't mean New York is certain to get some of the money, but it's a major step toward winning a share of the $4.35 billion in education reform funds.
New York officials will make a direct pitch for a slice of the funding March 15, said a spokesman for U.S. Sen. Charles Schumer.
The state Legislature had refused to approve Gov. David Paterson's proposal to raise the cap on the number of charter schools and other measures favored by the administration of President Barack Obama. Paterson said that without those steps, New York lost its best chance for up to $700 million in federal funds at a time when state school aid is slated for a $1 billion cut. The total state budget for schools is just more than $20 billion.
"If ultimately successful, we could use this funding to continue to make the needed investments our children need to get the education they deserve," said Austin Schafran, spokesman for the state Senate's Democratic majority. Legislative officials were surprised by the news.
Paterson wanted to more than double the number of charter schools allowed from the current 200. But he was strongly opposed by the New York State United Teachers union and other school funding advocates.
Charter schools are public schools run by private companies and partnerships. They are designed to be innovative and free of some traditional restrictions on lengths of school days and years. They also often employ nonunion workers. When families choose charter schools, the per-pupil school aid flows with the child and away from the traditional school they attended.
The new federal grants are designed to reward and spur states to lift student achievement by developing strong standards, get high-quality teachers into the classroom, and turn around low-performing schools, according to the Obama administration.
The money is part of Obama's economic stimulus program, and a second round of applications will be accepted in June. If New York doesn't get a grant, it could reapply then.
There was no immediate comment from Paterson.
Copyright AP - Associated Press