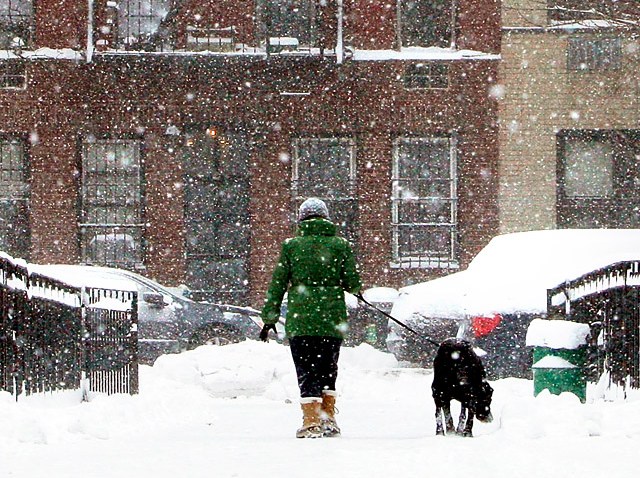 City officials say the MTA will try to run with as few delays as possible, though some routes might have to be amended to deal with the storm. More delays are expected on Metro-North, which is scheduling extra trains between noon and 4 pm, so check the MTA site often: MTA Service Advisories
The Long Island Rail Road is also anticipating reduced ridership and reduced service. Get updates here: LIRR Advisories
In New Jersey, NJ Transit says it is seeking to minimize service suspensions and disruptions, but up-to-the-minute info can be found on the NJTransit Website.
On the national rails, get info from Amtrak.
Trying to fly? Travelers taking to the skies will possibly face rerouting or rebooking. Continental has suspended operations Wednesday at their hub in Newark. Get info directly from your airline or from the Port Authority of New York and New Jersey: Airport info
If you know someone without power or who might be in more serious trouble because of the storm, get help here:
*NYC Office of Emergency Management
*NJ OEM
*Nassau County OEM
*Suffolk County OEM
"This storm is coming at precisely the wrong time to drive home tomorrow," Bloomberg said on Tuesday. He urged people to use mass transportation instead of their cars. If you must hit the roads, remember you can dial 511 for traffic and travel and transit info.
Find out more from NYSDOTClosures? So far, city schools are closed Wednesday. This list is updated automatically here. Catholic schools in Manhattan, Staten Island and the Bronx will also be closed.
City zoos will also be closed and alternate-side parking is suspended Wednesday.
As always, check back with NBCNewYork.com for constant updates on severe weather alerts, winter storm watches, flight delays and school closing. And send your winter weather pictures to isee@nbcnewyork.com.