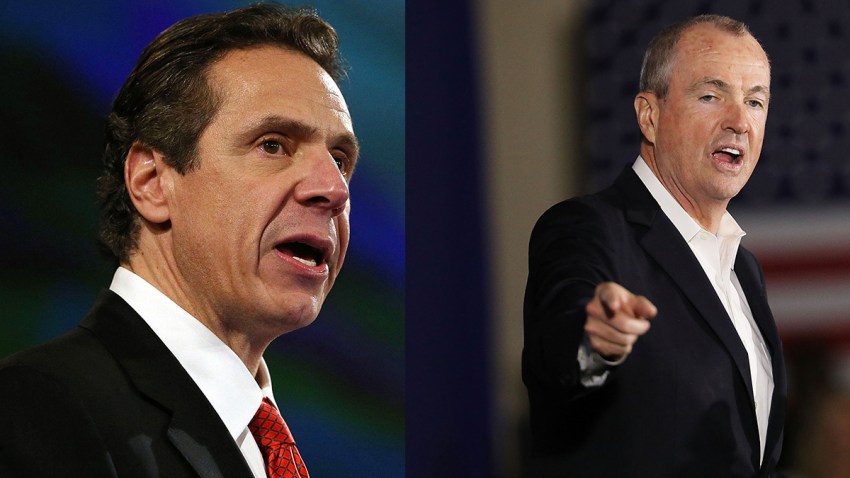 What to Know
NJ Gov. Phil Murphy said he was "staggered" by the fatal shooting at a Florida high school and that "we need action"
In a statement, NY Gov. Cuomo said fatal incident is "another painful and infuriating reminder of the inaction in Washington"
The shooting Wednesday at a Parkland, Florida, high school left 17 people dead
New Jersey Gov. Phil Murphy says he was "staggered" by the fatal shooting at a Florida high school and that "we need action."
Murphy addressed the shooting Thursday at an unrelated event in Trenton.
The shooting Wednesday at a Parkland, Florida, high school left 17 people dead. Nineteen-year-old Nikolas Cruz has been charged with 17 counts of premeditated murder
Murphy, a Democrat, says New Jersey will seek to join with "like-minded" states to come up with regional solutions. Murphy held a round-table talk earlier this week on gun legislation and has repeatedly called for enacting what he calls common sense gun safety measures.
Last month, Murphy announced that he was rescinding a Christ Christie-era rule that made it easier for residents to acquire carry permits for handguns.
In a statement, New York Gov. Andrew Cuomo, a Democrat, also addressed Wednesday's mass shooting, saying that the fatal incident is "another painful and infuriating reminder of the inaction in Washington," when it comes to gun safety laws.
In the aftermath of the Sandy Hook shooting in 2012, New York passed the strongest gun safety legislation in the nation, Cuomo said, adding that "it's far past time that the rest of the nation follows suit."
Copyright AP - Associated Press