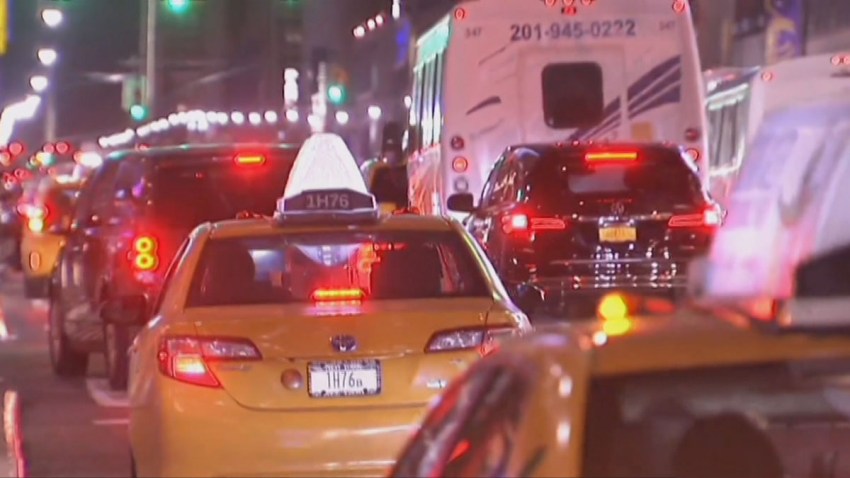 What to Know
New York as the third worst city in the world when it comes to congestion, with the average driver sitting in traffic for 91 hours in 2017
However, it gave New York City the horrid honor of having the most-congested street in the country
The Cross Bronx Expressway (I-95) from Alexander Hamilton Bridge West to Exit 6A/1-278 was ranked as the corridor with the worst traffic
Just how bad is traffic in the Big Apple? According to a recent study, it's pretty bad.
New York has been ranked as the third worst city in the world when it comes to congestion, with the average driver sitting in traffic for 91 hours in 2017,
according to findings by INRIX, Inc., a data company dedicated to transportation and car services.
INRIX, Inc. looked at 1,360 cities around the world and ranked them according to the amount of congestion on their streets. It gave New York the horrid honor of having the most-congested street in the country.
The stretch of road (I-95) on Cross Bronx Expressway from Exit 1C/Alexander Hamilton Bridge West to Exit 6A/1-278 was ranked as the corridor with the worst traffic.
According to INRIX, the average driver spends 118 hours a year in traffic on this 4.7-mile stretch. This is an increase of 37 percent over last year. The peak period when traffic is at its worst on this corridor is in the afternoon.
The study also names three other New York City corridors in the top 10. The seventh most-congested corridor is East 34th Street from the FDR Drive to 5th Avenue, with the average driver seating through 59 hours of traffic a year. The Belt Parkway East from Exit 3/1-278 to Exit 17/Cross Bay Boulevard comes in at No. 8, while East 42nd Street from the FDR Drive to 7th Avenue is the ninth most-congested stretch of road.
New York City's congestion cost each driver an average of $2,982 and the city $33.7 billion in direct and indirect costs in 2017. Direct costs relate to the value of fuel and time wasted, and indirect costs include freight and business fees from company vehicles idling in traffic, which are passed on to households through higher prices.
But the West Coast fares even worse, with Los Angeles ranked the most-congested city in the world, according to the study. Angelenos spent an average 102 hours sitting in traffic jams last year, which cost drivers in the California metropolis $2,828 each and the city $19.2 billion from direct and indirect costs.
The Russian city of Moscow came in second place as the most-congested city with the average driver sitting in 91 hours of traffic in 2017.
San Francisco and Atlanta also made an appearance on the list of the top 10 cities with the worst traffic in the world.