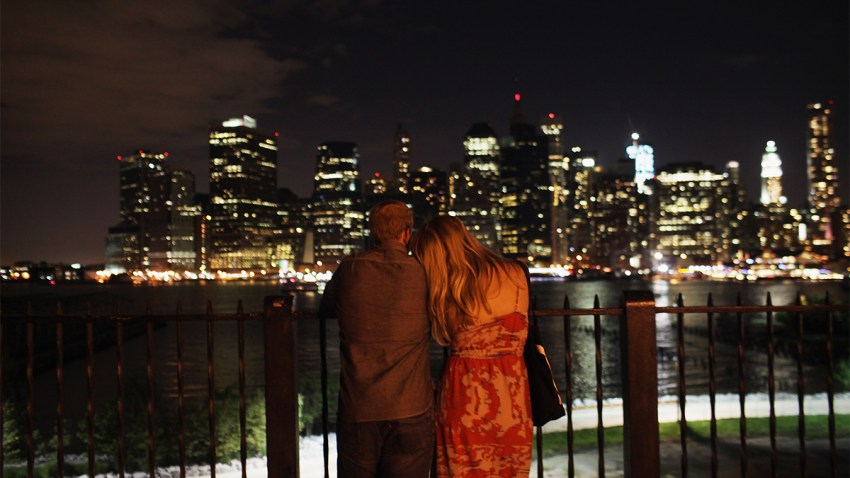 What to Know
A recent study, released by WalletHub, ranks New York as the third best state for singles
Those who live in New Jersey and Connecticut also live among the best states for singles
WalletHub compared the 50 states across three key dimensions — dating economics, dating opportunities and romance and fun
Do you live in New York? Are you single and ready to mingle? Well, it turns out, you are in the right state.
A recent study, released by WalletHub, ranks New York as the third best state for singles.
WalletHub compared the 50 states across three key dimensions: dating economics, dating opportunities and romance and fun to determine which state is ideal for those in the dating scene. WalletHub then measured those dimensions using 27 indicators of dating-friendliness.
New York's overall rank was high in two out of the three key dimensions. It ranked second when it came to dating opportunities and came on top in romance and fun. However, it was the worst state when it comes to dating economics — coming in last due to the high cost of living and lack of affordability.
New York ranked high in individual categories. It was in fourth place as the state with the highest share of single adults. It was also tied with California and Florida as the top states with the most restaurants per capita. If dinner and a movie is your ideal date, New York also has you covered. The state is the third state with the most movie theaters per capita.
Those who live in New Jersey and Connecticut also live in some of the best states for singles. The two states are among the top 20 best states, with New Jersey coming in at No. 14 and Connecticut coming in at No. 20.
New Jersey also ranked high in a couple of individual categories. The Garden State is one of the top states when it comes to having the most mobile-dating opportunities — cracking the top five. It is also the fourth state with the lowest crime rate — a metric that was included in WalletHub's study.
Overall, New Jersey came in eighth in dating opportunities, 33rd in dating economics and 12th when it comes to romance and fun.
WalletHub ranked Connecticut as the 15th state with the best dating opportunities. It also ranks 46th in dating economics and 13th in romance and fun.
So what states beat New York as the best places for singles? Sunny California and Florida took the first and second spot, respectively.
And like any ranking, there is a last place. WalletHub named Arkansas as the worst state for singles. The state appears among those with the highest crime rate and the fewest mobile-dating and online-dating opportunities.