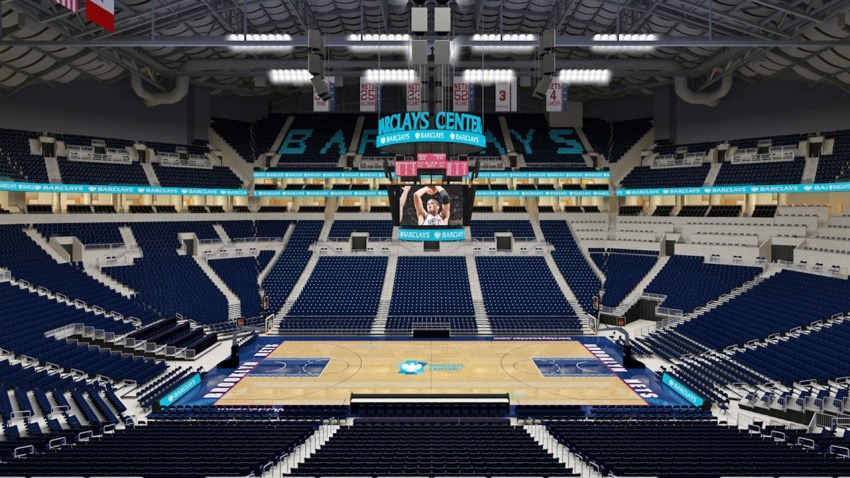 Another lawsuit has been filed aimed at halting the Brooklyn development that includes a new arena for basketball's Nets.
Peter Williams said in his lawsuit filed Tuesday that he still owns the air rights over a lot that is part of the footprint of the 22-acre Atlantic Yards project.
A spokesman for developer Bruce Ratner did not immediately return an e-mail seeking comment.
Ratner plans an arena for the New Jersey Nets, who will become the Brooklyn Nets, plus 16 residential and office towers. The arena is to open in 2012.
The project was delayed by lawsuits challenging the state's right to use eminent domain to clear the site of existing residents and businesses. But several holdouts agreed last month to sell their property and move.
Last month, a judge cleared another big hurdle for Ratner -- the transfer of private land for use in the controversial and long-delayed project.
Justice Abraham G. Gerges rejected a challenge by local property owners to the state's use of eminent domain. The land is being the Empire State Development Corporation, a state entity, and it will be controlled by Ratner's company.
Homeowners and community leaders in Prospect Heights and surrounding neighborhoods have raised a number of objections to try and stop the project -- one of which was that the project had changed markedly since getting state approval three years ago.
Opponents have two other lawsuits against the project, which has the support of Mayor Michael Bloomberg.
The new Nets arena will include 18,000 seats for basketball and 19,000 seats for concerts and, according to the designers, be an "intimate" seating configuration.