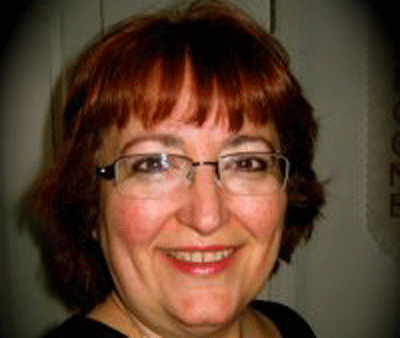 The husband of a northern New Jersey schoolteacher's husband has been charged with beating and stabbing her to death in their home, authorities said today.

Debra Shanley's husband, Peter, is being held under guard at Hackensack University Medical Center. He is being treated for a broken ankle and lacerated neck, following a reported suicide attempt.

The teacher, who also is a member of the Dumont Board of Education, was found in their home Sunday night. The husband is a borough public works employee. The couple have two sons.

Debra Shanley taught business for two years in Bergenfield and previously at the Academy of the Holy Angels in Demarest.

Peter Shanley has been charged with purposely causing his wife's death and with possession of a weapon for unlawful purpose. Bail was set at $1.5 million cash. No lawyer has been named.
"I'm shocked, honest to God," the Shanley's next-door neighbor Paul Pavlides told the Bergen Record

"It's terrible," added Bergenfield schools superintendent Michael Kuchar. "There are going to be a lot of upset teachers and students upset (today)."

Shanley previously taught at the Academy of the Holy Angels in Demarest and those who knew her said she was a lifelong Dumont resident who was very active in a variety of community organizations.

Neighbor Pavlides described the Shanleys as "nice people."

One of the Shanleys' grown sons reportedly still lives at the Garden Street residence, along with his girlfriend.

But they were not home Sunday night, according to the Record.



Copyright AP - Associated Press