What to Know
The dreaded repair work on Route 495 in New Jersey kicks into high gear Friday night beginning at 9
One lane in each direction of the Route 495 bridge over routes 1 and 9 will be closed for two and a half years
The bus lane that carries passengers to the Lincoln Tunnel will remain open; drivers are urged to take mass transit, the Holland or the GWB
The time has come.
The dreaded repair work on Route 495 in New Jersey kicks into high gear Friday beginning at 9 p.m.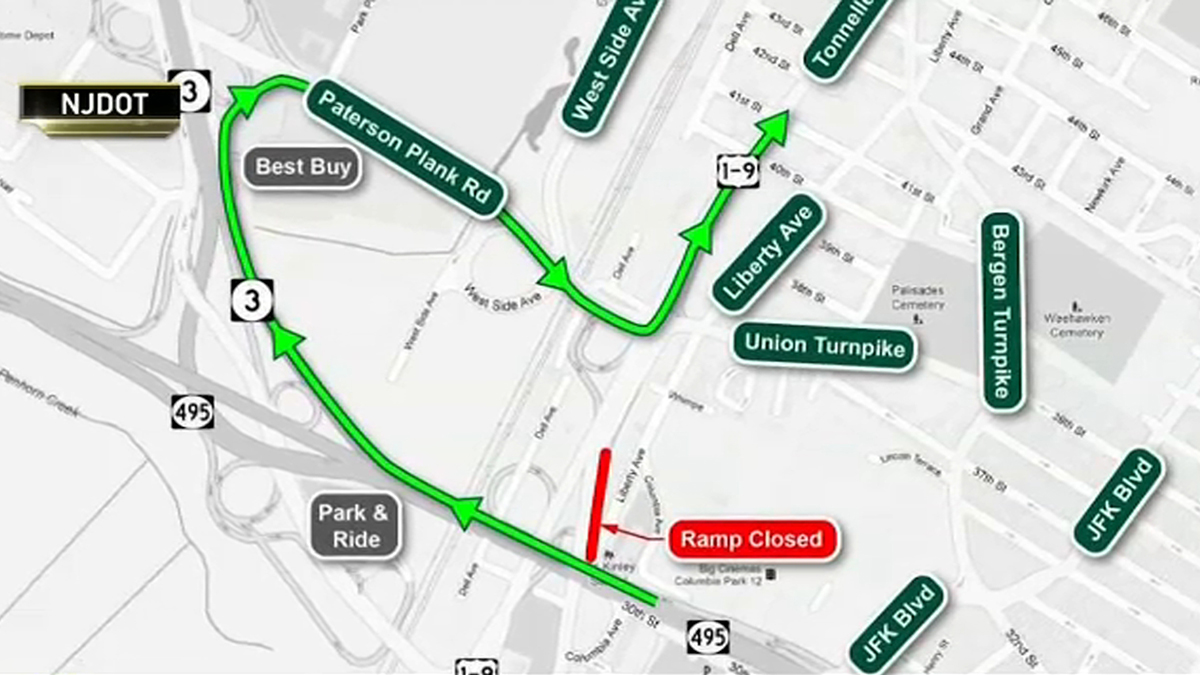 Two lanes, one in each direction, will be closed on the Route 495 bridge to and from the Lincoln Tunnel, knocking the usual eight lanes for passing traffic down to six. An exclusive bus lane will be open for commuters.
The work, which is expected to take at least two and a half years, is so crews can fix an 80-year-old viaduct that carries the 495 over routes one and nine. The closures will result in limited roadway capacity and will cause severe congestion.
The viaduct is so decayed there are missing rivets and there are weeds growing out of it.
Drivers are urged to use mass transit, the Holland Tunnel or the George Washington Bridge as alternatives to get across the Hudson River.
Click here for your Route 495 survival guide.