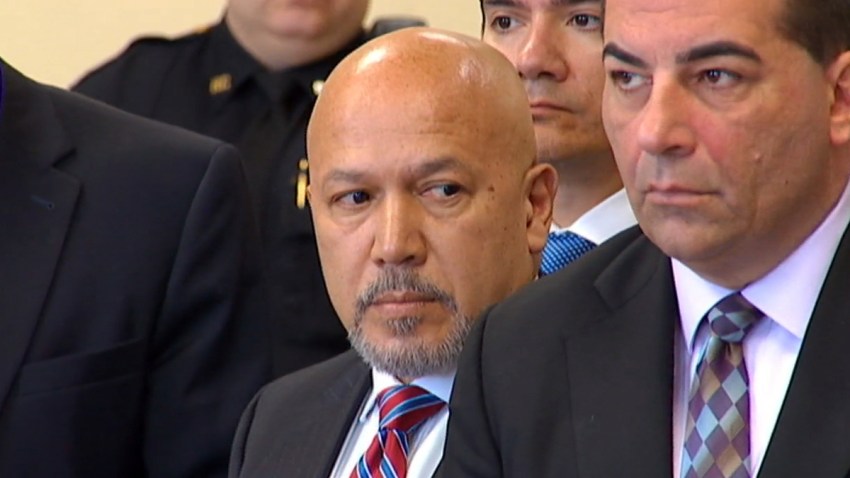 The embattled mayor of one of New Jersey's largest cities is set to appear in court Friday to announce whether he will accept a plea deal that carries up to five years in prison or stand trial on corruption charges.
Paterson Mayor Joey Torres and his lawyer have declined in recent weeks to say what the mayor plans to do when he walks in to court at 1:30 p.m. on Friday. Torres, the mayor of New Jersey's third largest city, is accused of using city workers to do private construction work at a relative's planned beer business, all the while billing taxpayers. He was arrested in March.
After his arrest, Torres had denied any wrongdoing and had vowed to fight the charges. The mayor's arrest came after a series of I-Team stories that appeared to show city employees doing private jobs for him, from washing his scooter and building bookshelves to doing construction at his nephew's would-be beer business.
When the I-Team caught up with him before the first report in March 2016, Torres said in an email no employees had ever done private jobs for him while on overtime. "Please be advised that at no time has any city employee, on city time, or overtime, or paid with taxpayer dollars, ever performed work for me at my home, or anywhere else," he wrote.
Videos and overtime records show the workers doing construction at the site while on the clock for the city. They also show workers at the mayors home but criminal charges to date are only for overtime billed at the beer business location.
Three Department of Public Works supervisors -- Timothy Hanlon, Joseph Mania and Eddie Mowases -- also charged in the alleged scheme. Those workers also have a deadline of Friday to decide whether to take a no jail time plea deal in exchange for cooperating with prosecutors. All three have previously pleaded not guilty.
Attorneys for the DPW workers declined to comment as to whether any of the men planned to take the plea offer or go to trial.
A spokesman for State Attorney General Chistopher Porrino declined to comment except to say the hearing is still scheduled for 1:30.