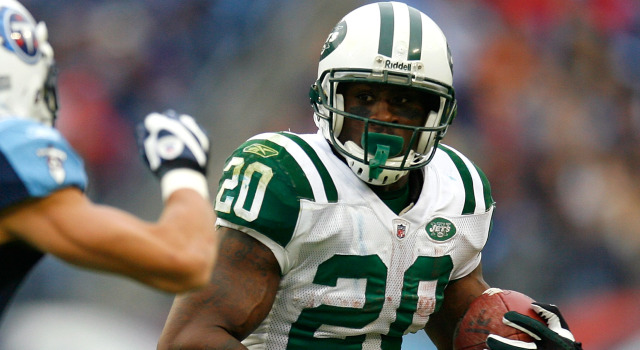 Neil Patrick Harris, Louis C.K., Steve Buscemi and Rosie Perez were among the honorees at the 2014 "Made in NY" Awards, Monday night in Brooklyn.
Presented by Mayor de Blasio and Media & Entertainment Commissioner Cynthia López at Weylin B. Seymour's in Williamsburg, the annual "Made in NY" Awards ceremony recognizes the achievements of individuals and organizations that made significant contributions to the city's entertainment and digital media industries.
'I've always been enamored by the culture and the energy and the vibes of New York," said Harris, who won a Tony Award for his portrayal of the title character in the Broadway production of "Hedwig and The Angry Inch" and will be filming a new variety show for NBC at 30 Rockefeller Center next year. "I'm hopeful that I can represent New York and show off the culture and show off all the amazing people who are here and make this city so great."
Steve Buscemi, a native New Yorker who won a Golden Globe for his work on "Boardwalk Empire," praised the unsung heroes of the industry. "We have great crews here," he told NBC 4 New York. "Every frame of 'Boardwalk Empire' was filmed in every borough in this city. It's the people behind the scenes who live here and work here that I really love."
For Rosie Perez, the awards represented a full-circle moment.
"I was born here in Williamsburg," the actress and newly minted co-host of "The View" said. "So the fact that this event is here in Williamsburg is crazy."
Perez said she's stayed enjoyed living and working in the Big Apple more than any other city.
"I went out to LA to go to school, and I never felt like I fit in. I just felt lost for the first time in my life," she said. "I have to live in New York. This is my home base. I feel comfortable here — I can be who I am without apologies. That's the New York spirit."
Comedian and Five-time Emmy winner Louis C.K. gave de Blasio some advice on how to keep productions filming in New York. "Don't improve the city too much," he joked. "The buildings are terrific and there's great architecture. If you fix the windows, it won't look like a dump. That's why we shoot here."
Louis C.K, who has two kids in the New York City public school system, went on to encourage de Blasio to put more arts programs in the schools.
"It teaches kids who are not in the arts to appreciate them," he said.
Also honored were producer Jane Raab, digital agency Huge, director Stanley Nelson and Lydia Dean Pilcher, Mari Jo Winkler and Rachel Watanabe-Batton — all of the Producer's Guild of America.
Raab, who produced "Sex and the City" and "Blue Bloods," is a native New Yorker and 40-year veteran of the industry. She told NBC 4 New York that the city's people make it a great backdrop to tell stories.
"Everybody's alert and alive," she said. "And the energy feeds off itself. It's infectious."
Documentary filmmaker Albert Maysles was presented with the 2014 "Made in NY" Mayor's Award for Lifetime Achievement. Among Maysles' more than 40 films are the iconic documentaries "Grey Gardens," "Gimme Shelter" and "Salesman."
He's also the founder of the Maysles Documentary Center in Harlem, a nonprofit organization "dedicated to the exhibition and production of documentary films that inspire dialogue and action."
The ceremony began with a performance of the Leonard Bernstein classic "New York, New York," by Jay Armstrong Johnson, Tony Yazbeck and Clyde Alves of the Broadway cast of "On the Town." The trio filmed their own video tour of New York, taking in the many great locations the city has to offer.
"It was incredible to be a tourist for a few days," Yazbeck told NBC New York. "We got to see a lot of things in New York we have never seen before."
New York City is currently hosting record levels of television and film production. In the 2014-15 season, the Big Apple has been home to 39 primetime shows — from NBC's "The Blacklist" and "The Mysteries of Laura" to Netflix's "Orange is the New Black" and Comedy Central's "Broad City."
Of those 39 shows, 20 are new just this year. And more than 230 films have shot on location somewhere in New York City so far in 2014.