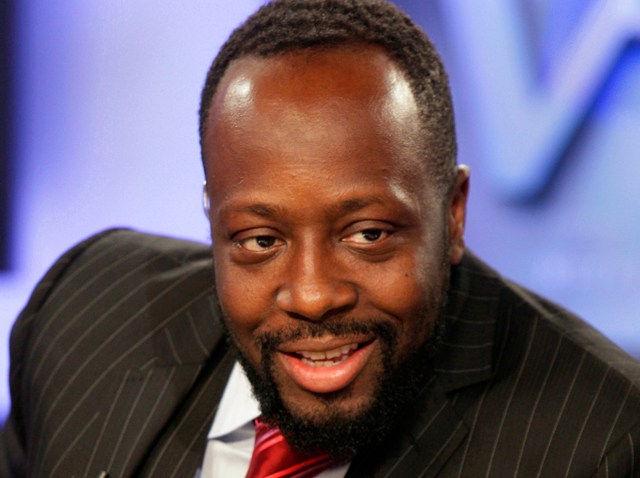 Hip-hop star Wyclef Jean has been barred from Haiti's election.
The Grammy-winning ex-Fugees artist was judged ineligible to run late Friday, The New York Times reported on its website.
"It is with a heavy heart that I tell you today that the board of elections in Haiti has disqualified me from my run for the presidency of the country," Jean said in a five paragraph statement. "Though I disagree with the ruling, I respectfully accept the committee's final decision, and I urge my supporters to do the same."
He added: "We must all honor the memories of those we've lost--whether in the earthquake, or at anytime--by responding peacefully and responsibly to this disappointment."
Jean was rejected because he did not meet the requirement of having lived in Haiti for five years before the Nov. 28 election, The Associated Press reported.
A spokesman for Haiti's provisional electoral council read a list that included 19 names of those allowed on November's ballot. Jean's name was among a second group of 15 candidates that did not make the cut, according to the Times.
In Jean's statement, the singer appealed for his fellow countrymen to "respect the rule of law in order for our island to become the great nation we all aspire for it to be."
"I want to assure my countrymen that I will continue to work for Haiti's renewal; though the board has determined that I am not a resident of Haiti, home is where the heart is--and my heart has and will always be in Haiti," Jean said.
Earlier Friday Jean urged calm from his supporters and Tweeted a picture of his meeting with Haitian President René Préval a day earlier, according to the Times.
Still, hundreds of Jean diehards reportedly rallied outside the electoral council shouting: "We want Clef, Clef is Haiti and Haiti is for Clef."
The "Gone Till November" singer was born in Croix-des-Bouquets, outside the Haitian capital of Port-au-Prince, but grew up in New York and New Jersey where he went on to co-found hip-hop supergroup The Fugees.
After the musician announced earlier this month he intended to lead Haiti as president, his opponents argued Jean did not fulfill a five consecutive year residency requirement to run for office.
Jean maintained he was exempt from the rules from having been appointed the country's roving ambassador three years ago.
Jean also came under criticism for alleged shoddy financial management of his charity, Yele Haiti.
"Rest assured, this isn't the end of my efforts to help improve my beloved country but only marks a new beginning," he said in his statement on Friday.
Selected Reading: New York Times, The Associated Press, Wyclef Jean