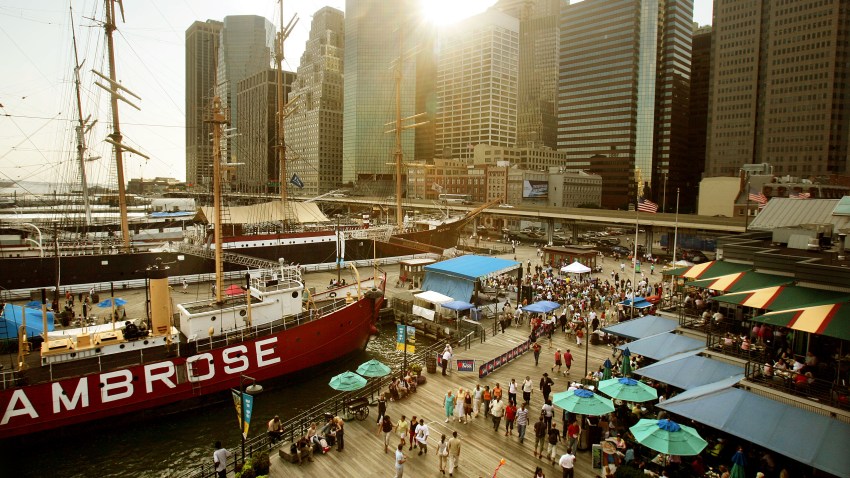 A man was shot dead at Manhattan tourist attraction South Street Seaport early Saturday morning after an argument escalated into an all-out brawl, cops said.
Police said the man was involved in a fight where bottles were thrown and gunshots were fired around 4:30 a.m. at the downtown complex, which has a variety of bars, clubs and restaurants.
The fight allegedly started as a verbal disagreement and turned into the fatal fight, which left a 31-year-old male dead at the scene.
The NYPD couldn't immediately say where or why the fight began or how many people were involved.
Much of the Seaport closes at 9 p.m., but bars and restaurants often stay open later.
The Seaport didn't immediately give a comment.
Copyright AP - Associated Press