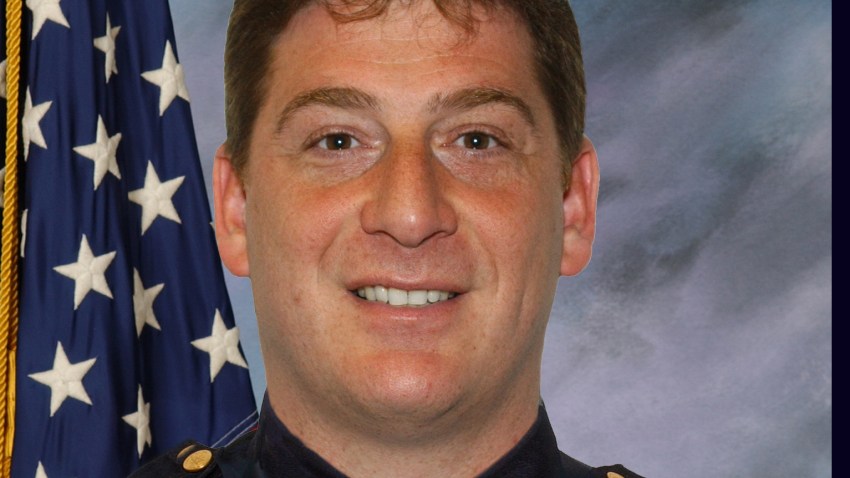 Drowsy driving may be the cause of a Friday night accident that killed a Nassau County Patrolman.
25-year old flatbed truck driver John Kaley of Connecticut was arraigned Saturday in First Hempstead court in Hempstead and held without bail for the death of Officer Michael J. Califano, a 13 year veteran of the force. About 25 uniformed Nassau police officers were in court for the arraignment.
Officer Califano had pulled a vehicle over near exit 39 in Old Westbury late Friday night and was sitting in his car with his lights blinking when it was struck from behind shortly before 11 p.m., authorities said.

The criminal complaint states that Kaley "fell asleep and failed to keep the vehicle under control" before his truck "left the right lane" and crashed into two cars."

The impact propelled the cruiser under a stopped box truck, while the flatbed mounted the police vehicle's roof. The severely injured officer was freed from the wreckage with heavy cutting tools, but died hours later at a hospital.

Kaley and his fiancee suffered less serious injuries in the wreck, said Nassau County police Lt. Kevin Smith.

The wreck closed part of the expressway for hours overnight.

Kaley faces charges of criminally negligent homicide and failing to move for an emergency vehicle.
Copyright AP - Associated Press