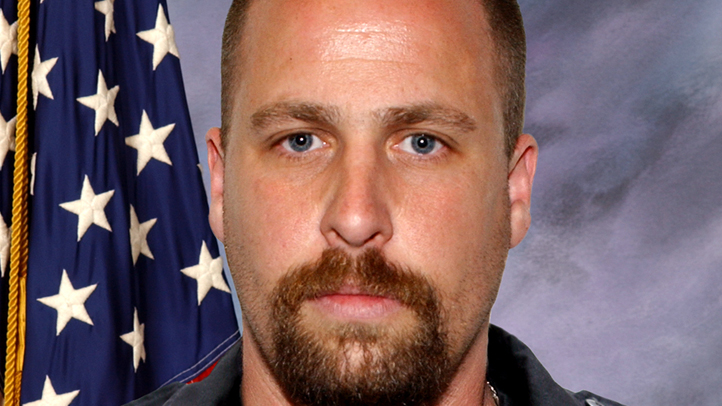 The MTA police officer who shot and killed a plainclothes Nassau County officer in a case of mistaken friendly fire is "devastated" and inconsolable, according to a published report.
The Daily News said the 33-year-old officer, Glenn Gentile, has been on the force at least six years. He comes from a police family, with a twin brother who is also an MTA officer and a father who was a Nassau detective.
Officials believe Gentile shot dead plainclothes officer Geoffrey J. Breitkopf, 40, as he approached the Massapequa Park house where police were responding to an incident.
The tragedy unfolded after police answered a 911 call at around 8:20 p.m. for a suspicious person walking around with weapons.
Arriving officers confronted Digeronimo on the street but he ran into his parents' home and barricaded himself inside a bedroom, police said. Officers rushed inside, evacuated the home and called for assistance, police said.
Suddenly, Digeronimo emerged from the room and lunged at officers with a knife, police said. Officers fired at him, and he died at the scene.
Seconds later, authorities believe Gentile arrived and opened fire on Breitkopf, a 12-year veteran, member of an elite special operations team and volunteer firefighter.
Breitkopf was in plain clothes and carrying a rifle, the Daily News said.
Gentile "is devastated," an unnamed police source told the newspaper. "He comes from a police family. He is heartbroken."