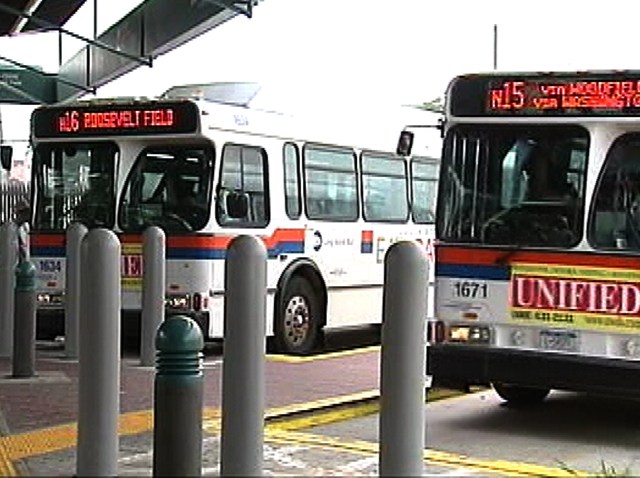 Crime rates are low, public schools are generally excellent, parks are well-kept. The average property tax bill last year was $11,500, nearly the highest in the country.
But wealth has not insulated
Nassau County
from financial troubles afflicting local governments across the country. And on Wednesday, their budget woes hit a new low.
A state oversight board seized control of Nassau County's finances Wednesday afternoon, citing their failure to balance its $2.6 billion budget despite multiple warnings. This is only the second time a county has been taken over by New York State.
The unanimous 6-0 vote by the Nassau County Interim Finance Authority, a state watchdog group, gives the state veto power over the county's budget, labor contracts, and other major financial commitments.

County Executive Edward Mangano, who lobbied hard to prevent the takeover, decried it as unnecessary and premature. He said county attorneys would review the decision before proceeding with a likely legal challenge. "I will take the necessary legal steps to protect our residents from property tax increases," he said in a statement.

Mangano insisted the budget, ratified by the county legislature and comptroller, is balanced.

"If they wanted to run Nassau County, there is a process, get elected," Mangano said.
Nassau
's struggles date back at least a decade, when the watchdog group was first created. In 200, Nassau county faced fiscal difficulties that required a $100 million state bailout after years of little or no tax hikes The current takeover could eventually lead to a wage freeze for thousands of county employees.
"These are the real world consequences of the worst recession in 70 years, and the federal and state response to it,'' said Lawrence Levy, executive dean of the National Center for Suburban Studies at Hofstra University. ``Unlike presidents and congressional leaders, mayors and county executives live with the consequences.''
Minority Leader Diane Yatauro
said, "This is a sad day for Nassau County. A state fiscal oversight board has decided to take control of our finances. We are entering uncharted waters."
A June 2010 survey by the National Association of Counties found 65 percent of responding counties reported between $100,000 and $5 million in budget shortfalls.
"Things are pretty dim,'' said
Jacqueline Byers
, association's director of research and outreach.
We're waiting with bated breath to see how much worse it gets in 2011.''
Nassau County Minority Leader Diane Yatauro, who is a member of the Nassau County Legislature, said that today was a "sad day for Nassau County."
"We are entering uncharted waters," she said. NIFA control will alter how we conduct our business. It will affect the lives of our workforce and our residents."
She went on to urge her colleagues in the Legislature