What to Know
A $2,500 reward is being offered for tips to help cops locate the mystery gunman taking aim at a posh Upper East Side apartment building
The gunfire is coming from across the East River on Roosevelt Island, and officials say they are still investigating the original source
One resident of One East River Place found a bullet fragment in their 14-floor room while a woman found a hole in her 32nd-floor window
Residents on both sides of the East River are on edge and a $2,500 reward is being offered for tips in locating the mystery shooter who authorities believe is blasting away from somewhere on Roosevelt Island and taking aim on a posh Upper East Side high-rise across the water.
Police have posted posters announcing the cash reward while also warning residents there is a shooter in their midst. Authorities are currently looking for a man and a woman in the shootings and have called them persons of interest in reckless endangerment.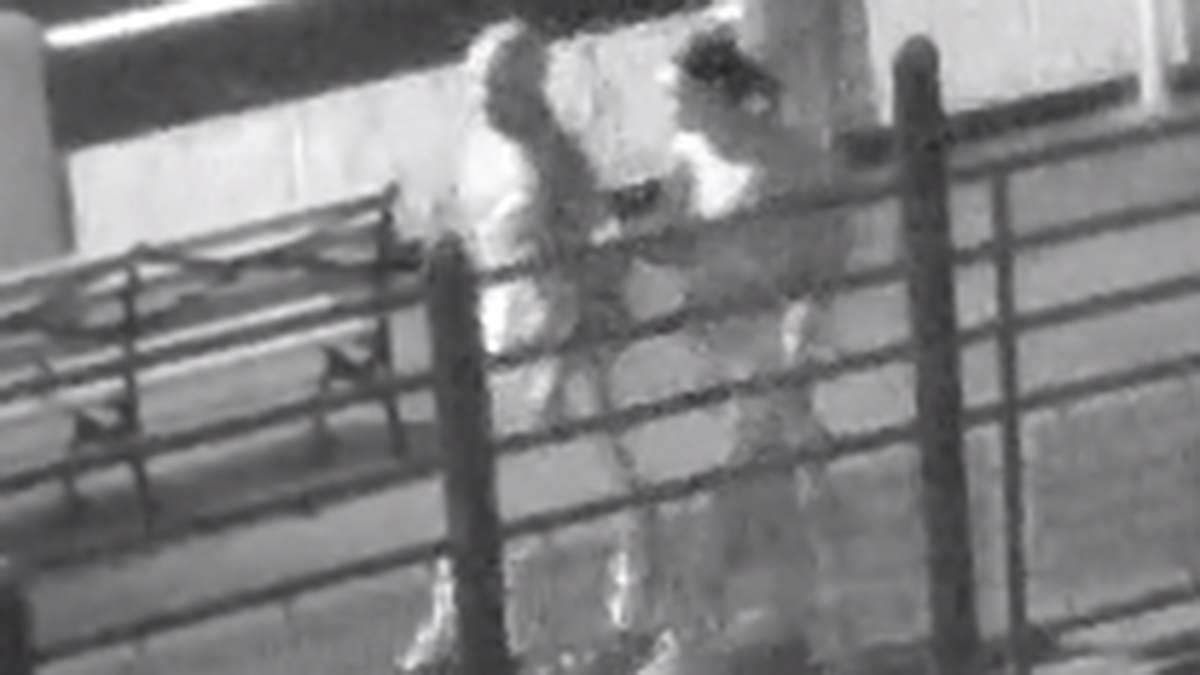 Cops have been trying to track down the person responsible for sending bullets whizzing into two separate apartment of One East River Place, a ritzy, 50-story glass rental that overlooks the river. On Wednesday, Chief of Detectives Dermot Shea tweeted surveillance video of the two people who may know something about the shootings.
Officials say they are looking into at least two different shootings that left windows shattered and even a bullet fragment on the floor of somebody's living room of a swanky apartment building that has some units going for as much as $7,800.
Investigators say the first shooting happened sometime Thursday overnight into Friday morning. They say the unknown gunman, armed possibly with a handgun, blew a hole in a resident's 14-floor window, shattering it, and when the owner of the apartment woke up they found a 32-caliber bullet fragment on the floor.
"It's definitely scary. My apartment faces the way where the bullets came in," Tara Coughlin, who lives in the targeted building said. "It's alarmed the building a lot and people are freaking out."

The shooter didn't waste much time before sending more gunfire into the air, police said. In the early-morning hours Saturday, a 64-year-old woman was awakened by a loud bang coming from her 32nd-floor living room. Officials said she discovered her window had a small puncture hole in it; the rest of the glass was spider-webbed around it.
Chopper 4 was over the Upper East Side high-rise early Tuesday and showed both blown out windows boarded up.
No injuries were reported in the random shootings, police said. The New York Post, who first reported the building being shot at, reports, citing police sources, the bullets may be coming from 30 River Road on Roosevelt Island, but police told News 4 the source of the gunfire is still under investigation.
A resident of the high-rise who lives on the 22nd floor told The New York Post, which was first to report the random shootings, she is terrified for her life.
"I'm petrified," Ilene Epstein told the newspaper. "I'll move out of my building before I walk around with a bulletproof vest."
No arrests have been made, but an NYPD mobile command unit was seen on Roosevelt Island late Tuesday as authorities continued their investigation.