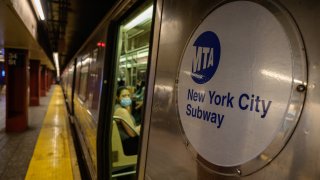 The W train will resume service Monday, the MTA said, after COVID depleted the agency's staff and forced temporary service cuts.
The W was the last train to be restored; the B and Z resumed service earlier this week.
In a statement Sunday, the MTA said only 7% of its train operators and conductors are now out with COVID, down from 14% at the time of the service suspensions.
Subway ridership peaked at a pandemic-era high of 3.43 million rides on Dec. 9, before dropping sharply due to the omicron variant. But the MTA said it is steadily rebounding, recently peaking around 2.5 million.
Copyright NBC New York