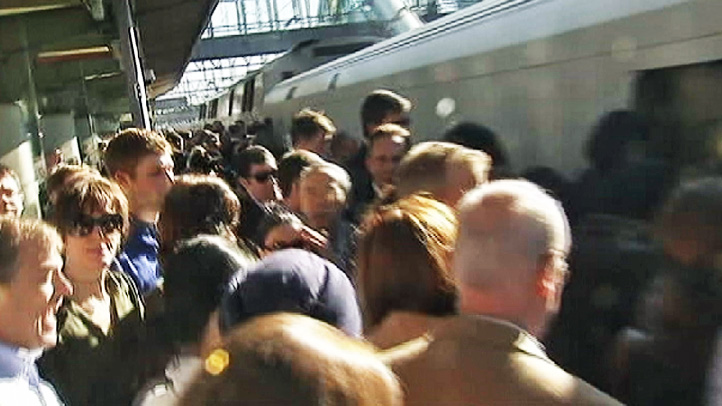 A power problem on a heavily traveled Metro-North line between New York City and Connecticut may not be fixed for weeks, officials said, and commuters should find alternate ways of traveling.
"This is going to be a substantial disruption for a substantial period of time," Gov. Dannel Malloy said.
The outage on the New Haven line forced the railroad to suspend service completely for about 90 minutes during the Wednesday morning rush, and then offer limited options that left hundreds of passengers unable to make trains due to overcrowding.
Those same options -- one train each direction per hour -- were in place for the evening rush, a plan that can accommodate just 10 percent of the line's regular ridership.
Tempers were already flaring on a Stamford-bound train Wednesday afternoon as riders packed into a car and yelled at others to make room in the vestibule.

Con Edison said a 138,000-volt cable serving Metro-North equipment failed around 5:30 a.m. Another feeder that normally serves that line was unavailable because of scheduled repairs.
The fix being made to the equipment that failed can take as long as three weeks, Con Edison said.
Check the MTA's website for status updates here.
--Evan Stulberger contributed to this story