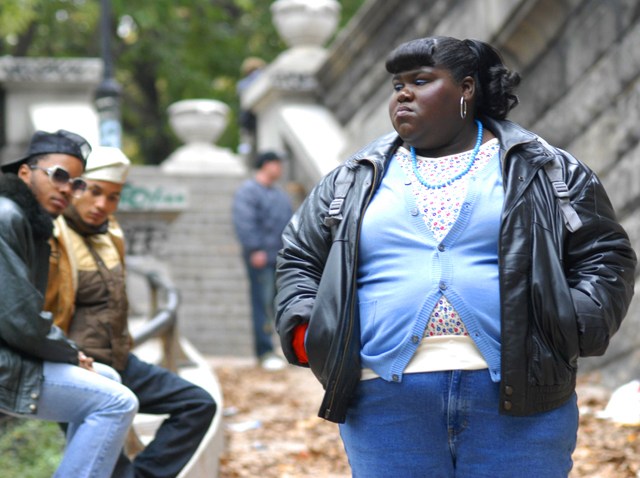 For the first time in its 81-year history, a movie directed by a black filmmaker has been nominated for for "Best Picture" at the Academy Awards.
"Precious," directed by Lee Daniels, racked up six nominations, including one for Best Actress for New York's own Gabourey Sidibe.
"I want to be on the cover of a magazine," Precious says in the film. Now, she'll grace many.
Sidibe, born in Brooklyn and raised in Harlem, has proven what happens when opportunity collides with raw talent on the big screen.
And New Yorkers are hoping for a huge win at the Academy Awards.
"Her performance was amazing," said Lydia Conway, in Harlem.
"I think she was excellent," added Calesha Miller.
"She is representing," said Francisco Correa.
The first time actress, also known as Gibby, stars in the provocative film based on the novel Push by Sapphire. Sidibe stars as Precious, an obese teenager who finds herself struggling with illiteracy, has two children by her father,and is abused by her mother, played by Mo'nique -- who is up for an Oscar for best supporting actress.
With a role so powerful, the Oscar buzz started way before the film hit theaters.
And now the director Daniels is up for an Oscar as well, the second African-American ever to be nominated for best director. The first was John Singleton for his classic film, "Boyz n the Hood," which hit theaters back in 1991.
We caught up with Gabby's high school gym teacher at Washington Irving in lower Manhattan.
She was my student. I remember her in her spot distinctively," said Sarah Hernandez. "It makes getting up everyday and addressing the students -- it just makes it worthwhile because you know they can make it too."
The teacher along with other school leaders believe Gabby's story will help inspire others.
"And to actually see a role model right then and there -- that would just blow our students away," said Hernandez. "Either way its still a huge accomplishment for both Gabby and her alma mater."