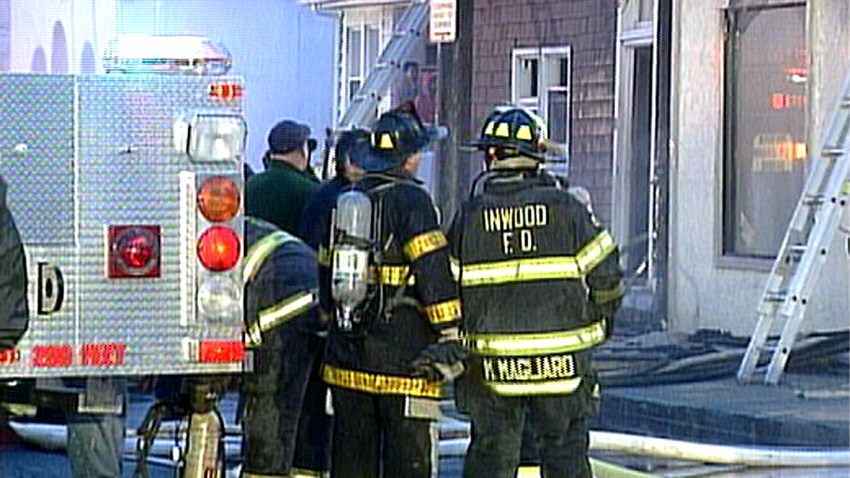 A woman, her two young daughters and her teenage son died Thursday in an early-morning fire that engulfed two apartments above a coin-operated laundry on Long Island.
The woman who died was 46; her daughters were 9 and 13, and their brother was 20, according to a Nassau County Police spokesman, Lt. Kevin Smith.

The father escaped, apparently unharmed, with two other children and an adult tenant. Their neighbors, a family of four, were taken to a hospital as a precaution. They have been identified as David Martinez, 29, Candilaria Garranza, 28, and the couples' children – 2-year-old David and 4 year-old Allison. Structural damage to the building next door forced about 20 people to be evacuated.

The fire, which occurred in a neighborhood of working-class housing and industrial buildings, was reported at 5:39 a.m. The cause was under investigation. Authorities said it apparently started on the ground floor, where the laundry was located.

The surviving children are the 9-year-old's twin brother and a 12-year-old boy.

Marta Reyes, who lives a few blocks away, heard about the fire, rushed to the scene and learned that the woman who died was her friend.

"She was a wonderful mother," said Reyes, weeping as she hugged other onlookers.

Reyes said she and the victim became friends in El Salvador, then were reunited after moving to the United States.

Hours after the fire, the building was in shambles. All of the second-floor windows were knocked out, and some of them were blackened. Damage to the laundry seemed less severe. Fire investigators were on the scene.

The Red Cross was finding housing for residents of the building next door, which had minor structural damage.
Copyright AP - Associated Press