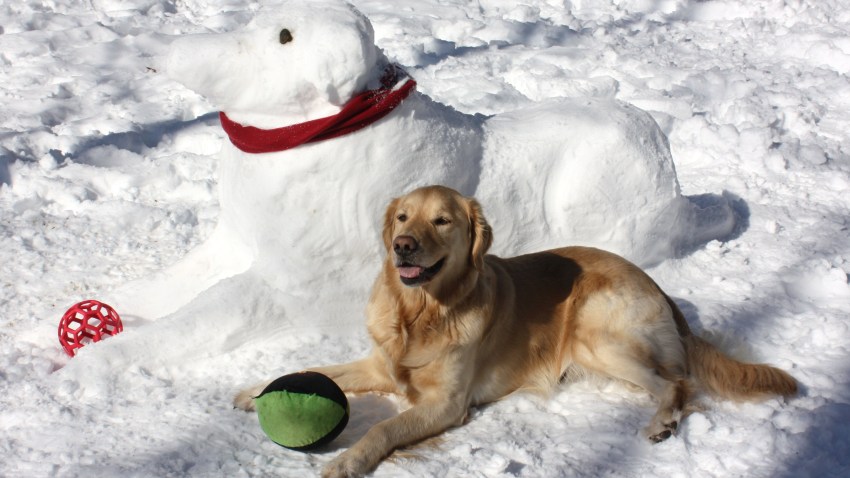 After dealing with significant rain and snow less than 24 hours ago, the tri-state region is now looking down the barrel of an even stronger storm that could bury the region in more than a foot of snow between Wednesday night and Friday morning.
Winter Storm Watches are already issued for the city, all of New Jersey and the Hudson Valley from later tonight into Friday.
Currently the forecast is for a foot or more from northwest New Jersey into the Hudson Valley, with 6 to 12 inches for nearby suburbs of the city to our north and west. There could be 6 to 8 inches in Midtown with less amounts over Long Island and Connecticut.
Any slight change in the storm track could result in a significant change in the snow accumulation forecast either higher or lower
The storm is expected to bring wind gusts of up to 70 mph in some areas, just shy of hurricane force.
The forecasting dilemma once again is what type of precipitation the area will get. We expect the areas that were hit by snow yesterday to likely see up to a foot or more of new snow with this system. But closer to the city some rain will certainly be part of this system.
Right now it looks like rain or mixed rain and snow will develop toward morning with all snow inland. Roads should be wet for the morning commute in and close to the city. During the day tomorrow, snow accumulations may be limited by rain mixing in and enough warm air circulating in from off the ocean.
By Thursday night all areas should see a heavy wet snow, except maybe for eastern Long Island where rain may still be mixing in at times. As the storm stalls and lingers nearby on Friday, snow and snow showers will likely add to the accumulations.
Meanwhile upstate, nearly two feet of snow has alreaedy fallen outside Albany in the past 24 hours, according to the National Weather Service, which expected another 2-4 inches to fall by the end of the day. Forecasters said Wednesday's storm would be followed by another expected to start Thursday and dump a foot or more on some areas by Friday, accompanied by high winds. Meteorologists said some areas of New York's Adirondack and Catskill mountains and Vermont's Green Mountains could get as much as 2 feet by the weekend.
"The storm really isn't going to go away quickly," said meteorologist Hugh Johnson of the weather service's Albany office. "It might sit and spin for a few days. It might not be until early next week that we get rid of the storm completely."
The storm began Tuesday and caused numerous accidents on New York interstate highways in the Hudson Valley, but state police said no serious injuries were reported.
The storm ended a long stretch without a major snowfall in eastern New York and northern New England, which had been spared from much of the severe weather that socked the mid-Atlantic with several feet of snow in recent weeks.
In fact, some New England areas were forced to cancel winter festivals, dog sled races and snow sculpting events this year due to the lack of any snow at all.
Before Wednesday, the Albany area had received just 28 inches of snow all winter, well below its average snowfall total of 46 inches for this time of year. Wednesday's snow was particularly wet and thick.
Pat McDonough and her stepson spent more than a half hour shoveling the snow off their driveway and front walk in Voorheesville, a village just west of Albany.
"We tried the snowblower and it didn't work," McDonough said. "It keeps clogging up."
Due to a forecast that calls for significant snowfall in the metropolitan region, many carriers have already begun canceling flights, the Port Authority of New York and New Jersey said on its Web site Wednesday.
Travelers were advised to check with their airline before departing for the airport.
New York's power outages topped 135,000 Wednesday morning and were climbing as utility crews reached rural areas of the Hudson Valley and Catskills where up to 18 inches of snow had fallen. Another 26,000 outages were reported in Vermont and western Massachusetts. Schools were closed around eastern New York, Vermont, New Hampshire and western Massachusetts.
The storm development will have to be watched hour by hour and tracked closely through the day and into Thursday.
You can always check NBCNewYork's weather page for the latest up-to-the-minute forecast and school closings.
And don't forget to download the NBCNewYork iPhone app free from the app store for weather updates, breaking news and more.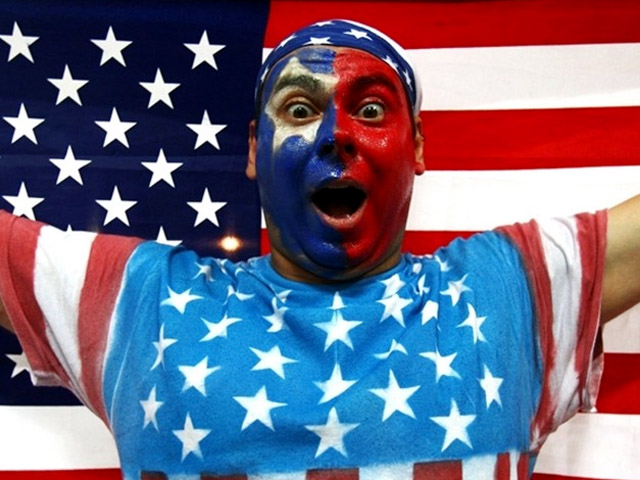 It's snow joke: The Vancouver Winter Games are here! Check out NBCNewYork's full coverage, complete with amazing photo galleries, and more! Fan us on Facebook, and follow us on Twitter