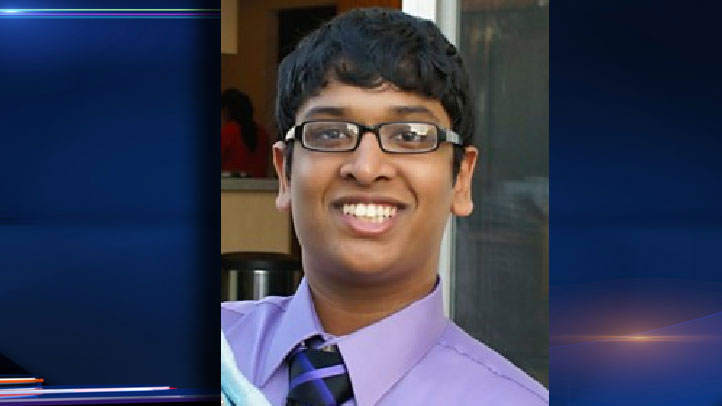 The body of a college student from Long Island who went missing in a Chicago suburb after leaving a party near his dorm at Northwestern University has been recovered, authorities said.
The body of 18-year-old Harsha Maddula, of New Hyde Park, was recovered before 7 p.m. CST from Wilmette Harbor, less than two miles from where the party was.
University spokesman Alan Cubbage said there did not appear to be any foul play involved. Maddula's wallet containing his ID card and his cell phone were found on his body.
"On behalf of Northwestern University, I extend our deepest sympathies to Harsha's family and his many friends at Northwestern," University President Morton Schapiro said in a statement.
The discovery ends days of searching by hundreds of volunteers, including family, friends, students and community members, who fanned out across campus and the surrounding neighborhoods Thursday in search of the teen, who was recently diagnosed with diabetes.

Maddula's family members Wednesday put up a $25,000 reward for information as the search expanded to the waters of Lake Michigan near his residence hall. Authorities said the last "ping" from his cell phone hit a tower near the water early Thursday morning, shortly after he was last seen.
Maddula was a sophomore in Northwestern's McCormick School of Engineering and Applied Science.
He graduated from New Hyde Park Memorial High School, where his younger twin brothers still attend.