An 8-year-old boy has been found after he went missing in the Bronx on Wednesday morning.

The boy, Jake Sutherland, was found in good condition after disappearing about a mile away from his home around 8:50 a.m.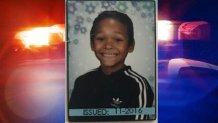 Authorities said the child has gone missing eight times before. Details on the earlier cases weren't immediately available.
Top Tri-State News Photos