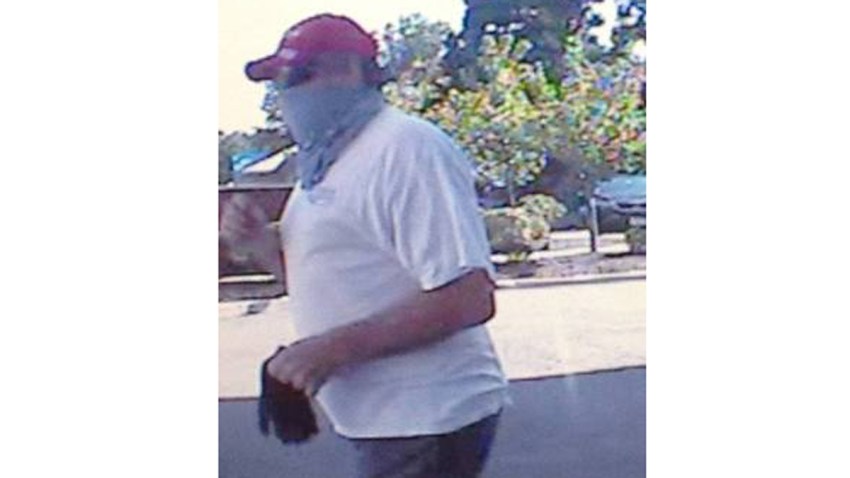 Police are searching for a middle-aged robber who disguised himself in a red Giants cap and a bandana as he walked into a New Jersey bank earlier this month, authorities say.
The robber walked into the Investors Bank at 946 Amboy Ave. in Edison the morning of Friday, July 18, and demanded cash from a teller before running away with an unknown amount of money.
No weapon was shown, and no one was hurt, police say.
The suspect is described as being about 50 years old with a heavy build. He was wearing a white t-shirt, shorts, black gloves, light blue bandana, black sunglasses and a red New York Giants baseball-style cap with a blue streak on it.
Anyone with information is asked to contact the Edison Police Department at 732-248-7400. The FBI is also investigating.