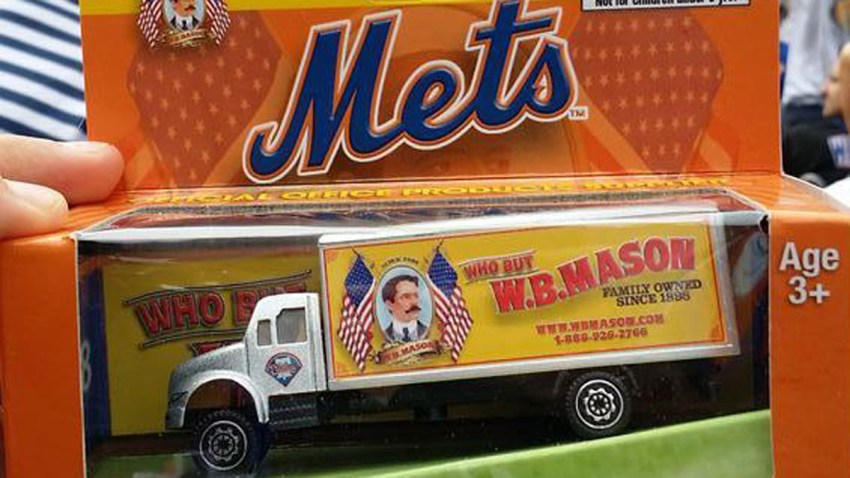 At least one Mets fan was surprised to find the logo of a division rival's team on a souvenir keepsake he got before a game at Citi Field over the weekend.
Steven Mitzmacher tweeted a photo of a toy truck, which was in a Mets box but had a Phillies logo on the toy itself, before the team's home game against the San Francisco Giants Sunday.
He later tweeted that he looked at other fans' trucks and noticed that his appeared to be the only one with Philadelphia's logo.
The trucks were a promotional giveaway to the first 15,000 fans in the stadium and were sponsored by office supply company W.B. Mason, which is also a corporate sponsor for the Phillies.
Most of the trucks had the Mets' logo, and the team confirmed Wednesday that the man got the Phillies truck in an accident.
The vendor who makes the trucks told ESPN New York that it made the giveaways for both NL East rivals and the switch was made in error.
"Unfortunately, this turned out to be a case of human error during the packaging stage of production, and we apologize that a few manufactured units of the incorrectly branded truck were placed in the wrong team packaging," the company said. "We believe this is a very isolated issue that hadn't occurred in the past but will address to make sure mistakes like this don't occur in the future."