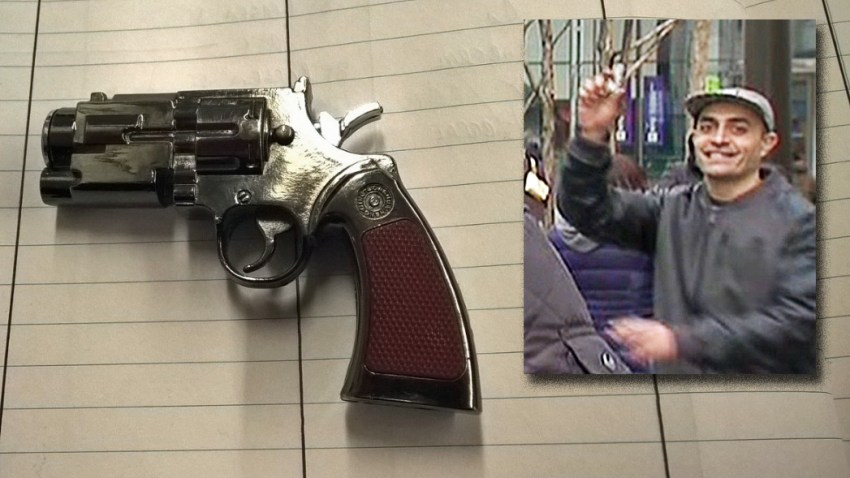 Police have arrested a man who ambushed an NBC 4 New York reporter during a live news report outside Brooklyn Supreme Court, authorities said Thursday.
Two tips made to the NYPD Crime Stoppers Hotline led officers to Simon Khanukov, 34, of East 17th Street in Brooklyn.
Khanukov is accused of pointing an object that resembled a firearm at the reporter, who was stationed outside the courthouse on Wednesday and speaking on camera about the trial of NYPD officer Peter Liang.
The suspect is seen during the broadcast tap the reporter with the object and shout, "Give me all your money!"
He continued to wave around the object behind the reporter, then ran off.
The object was actually a lighter that looks like a handgun, sources said.
Khanukov was charged with menacing and harassment.
Khanukov has at least 40 prior run-ins with police, according to the NYPD.
There was no indication that he had obtained a lawyer who could comment on the arrest.