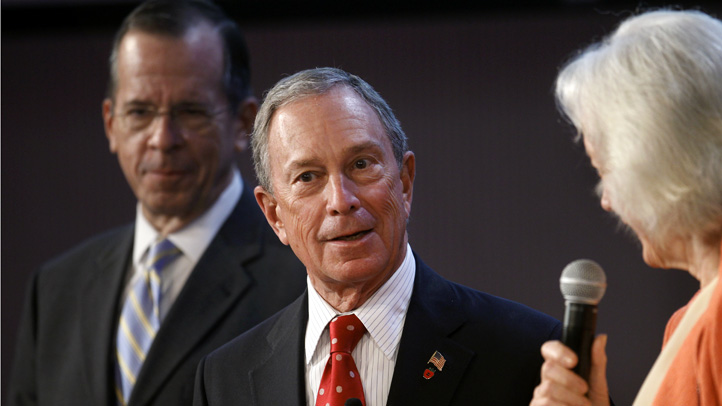 Mayor Michael Bloomberg has added a $4.5 million estate to his already extensive real estate portfolio, according to a published report.
The New York Times
reports
tax returns show the mayor purchased a 33-acre estate in Westchester County last year. The newspaper says the new property in North Salem, N.Y., is adjacent to a 20-acre residence that Bloomberg purchased in 2001 for his daughter, Georgina.
The mayor owns properties in Manhattan, Bermuda, London, Southampton, N.Y., Vail, Colo., and Wellington, Fla. Bloomberg also bought a 35-acre Hamptons estate in 2011.
Get the latest from NBC 4 New York anytime, anywhere. Follow us on Twitter, Facebook and Google+. Get our apps here and sign up for email newsletters here. Get breaking news delivered right to your phone -- just text NYBREAKING to 639710. For more info, text HELP. To end, text STOP. Message and data rates may apply.

Copyright AP - Associated Press