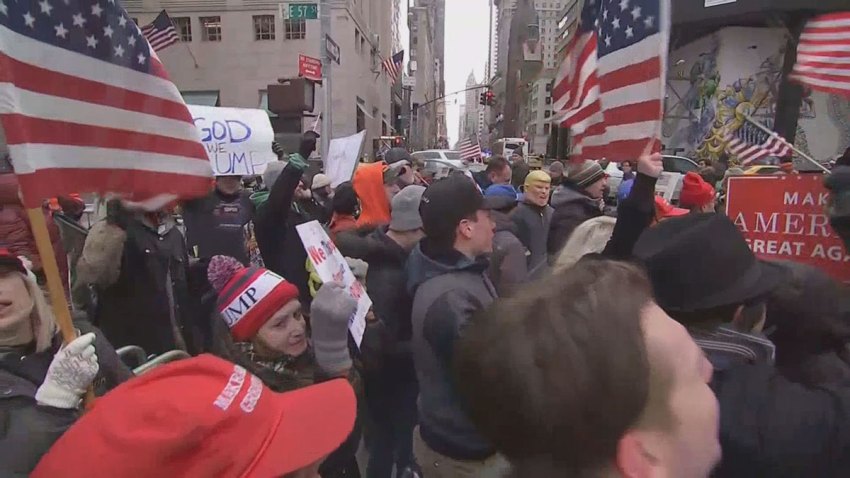 With American flags waving and chants of "We love Trump," hundreds of people supported the president Saturday in a "March 4 Trump" rally outside his Manhattan home.
Many wore red hats and held signs that read "Make America Great Again" at the rally in front of Trump Tower, which was one of many demonstrations staged across the nation to support President Donald Trump.
Organizers say they were intended to show unity in the face of what they call "a seditious fringe" aiming to sabotage his vision for the country.
More than 600 people indicated on Facebook that they were interested in attending the New York City rally.
In New Jersey, about 150 people rallied for about two hours at a shopping center in Middletown.
Holding Trump signs and waving U.S. flags, many chanted their support for the Republican president and his plans to protect the jobs of blue-collar workers.
Authorities say no problems were reported at the event, though there briefly was some back-and-forth shouting when some anti-Trump protesters walked by the crowd.
Copyright AP - Associated Press