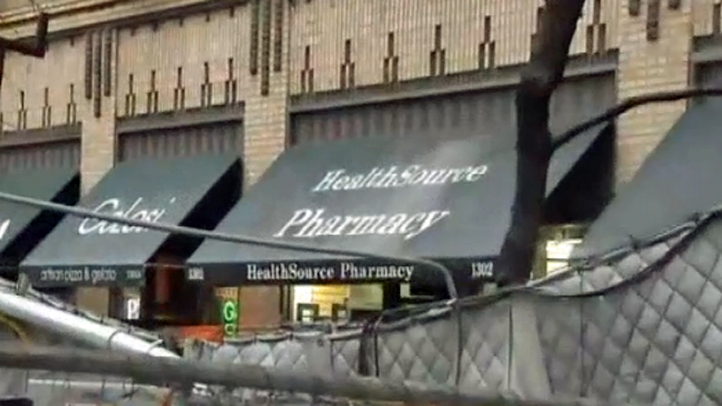 The owner of a Manhattan pharmacy that has been robbed three times in the past few years says work on the MTA's Second Avenue subway is to blame, as construction barriers have made the storefront "invisible."

"We basically have become invisible to the outside world, and we have become a perfect target for someone like that," said Boris Nyazov, who owns Health Source Pharmacy on the Upper East Side.

The robbers have demanded drugs such as Oxycodone, Viagra and Cialis, but have not asked for money, authorities say. The latest robbery was Saturday, when an armed man in dark, hooded jacket sneaked up behind the counter.

The MTA said there is no link between construction on the subway and the robberies.

"The owner was advised to make changes to make it less inviting for a potential robber to hide behind all of the posters and other objects he has in front of his store," an MTA spokesman told NBC 4 New York. "It is our belief that the issue lies with his storefront and not the construction barriers in place there."
Nyazov said he was never robbed before the construction fence for the subway work was erected, though.
"I've done everything I can legitimately do to try to keep this store as safe as possible," he said.
Nyazov said he is putting up $10,000 of his own money for any information leading to the arrest and conviction of the robbers.