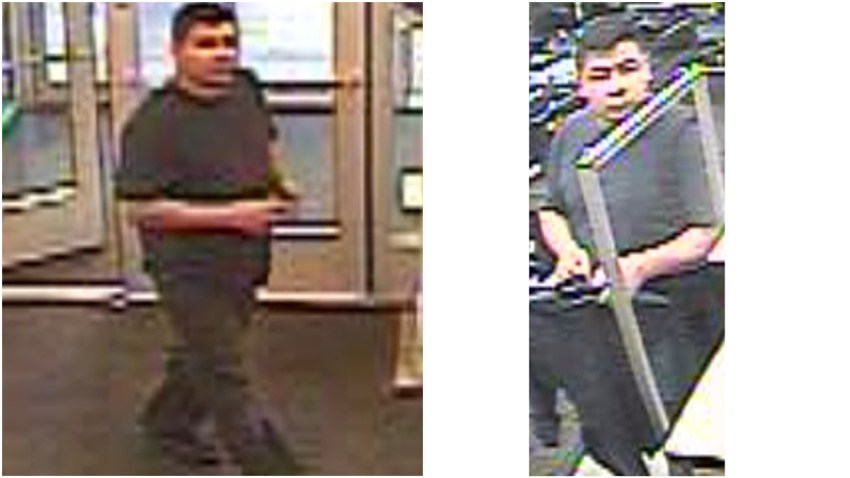 Police are looking for a man they say tried to record a woman changing in a fitting room at a Long Island shopping center Thursday evening.
The woman was changing at a department store at the Walt Whitman Mall in Huntington Station at about 7:30 p.m. when she saw someone insert a recording device underneath her door, police said.
The woman followed the suspect through the store to try to stop him from getting away, but he exited the store and ran away, police said.
Anyone who recognizes the suspect in the photos is asked to contact Suffolk police at 1-800-220-TIPS.