Police are looking for a man who was seen on surveillance video kicking in the door to a Queens apartment and walking out with a flat screen, officials say.
The NYPD says on Aug. 3 the unknown man entered the apartment building near 31st Avenue and Broadway in Astoria around 5 p.m. and kicked a door to an apartment several times.
Once the man kicked the door in, he took a Samsung television out of the apartment and walked away, police said.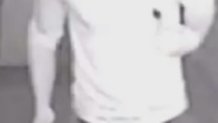 Investigators Thursday night released that surveillance video that shows the man kicking in the door. He is seen wearing a white shirt and jeans.
The NYPD urges witnesses to call police with tips that could lead to an arrest.
Top Tri-State News Photos