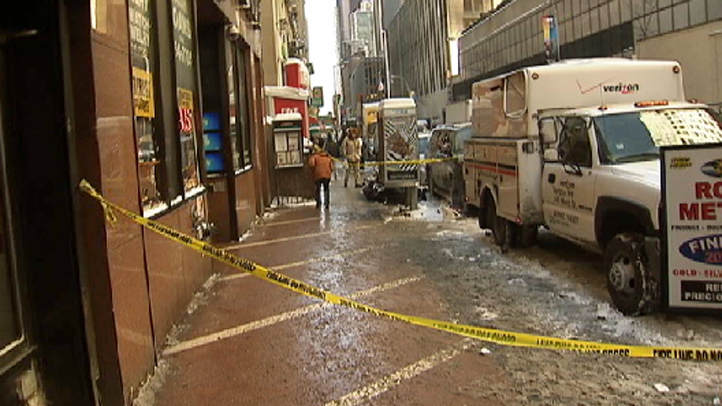 A man was taken to the hospital Wednesday afternoon after he was apparently hit by falling ice in midtown Manhattan.
FDNY said the man was in serious but stable condition.
He was injured on 48th Street between Fifth and Sixth avenues the day after a snowstorm swirled through the area and dumped nearly a foot of snow in Manhattan.
Authorities blocked off that part of the sidewalk with caution tape.
He was expected to be OK.