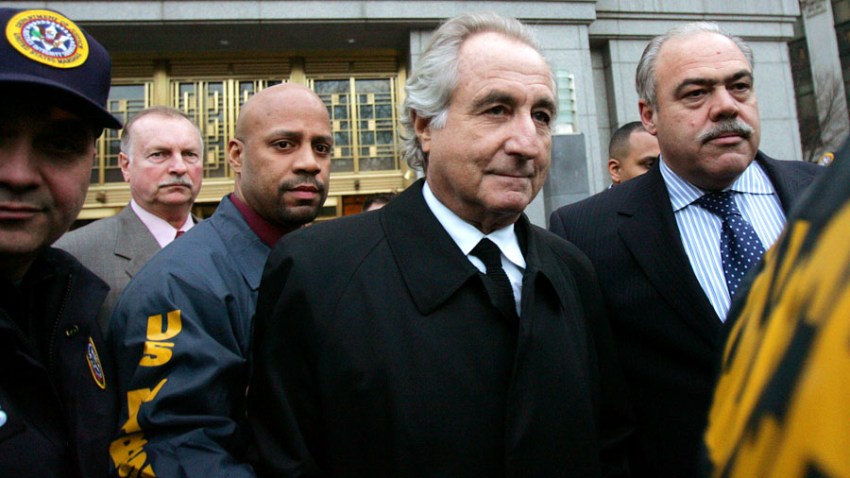 A prosecutor says disgraced financier Bernard Madoff violated bail conditions by mailing about $1 million worth of jewelry and other assets to relatives. The prosecutor wants him jailed without bail.
Assistant U.S. Attorney Marc Litt made the request to revoke Madoff's bail at a hearing in federal court on Monday. Madoff has been under house arrest.
Litt contends that Madoff sent the valuables to family and friends over the past week, with a note enclosed.
Lawyers did not disclose what's in the note, but the implication was that Madoff might be trying to transfer funds that might later be used to pay restitution.
There was no immediate decision on the government's request. The judge is expected to decide on whether to change that bail at another hearing this Friday.
Madoff's lawyer, Ira Sorkin, described the items as heirlooms that included cufflinks and antique watches. Sorkin said they were not significant assets.
The 70-year-old former Nasdaq stock market chairman is accused of duping investors out of as much as $50 billion in a giant Ponzi scheme.
Madoff, who was arrested Dec. 11 on securities fraud charges, owns yachts and mansions in New York's Hamptons and Palm Beach, Fla.


Copyright AP - Associated Press