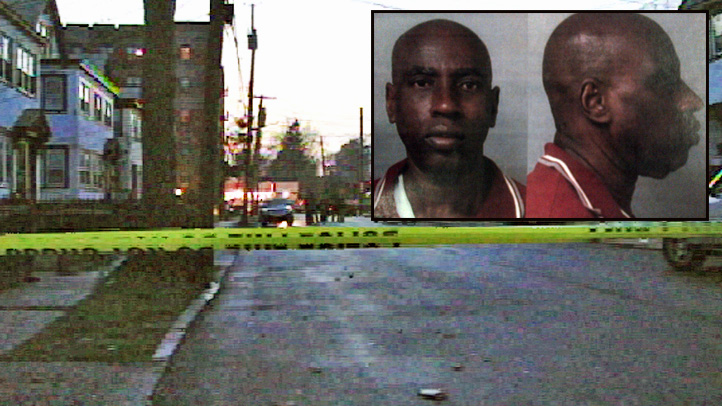 A man charged with stabbing three women to death over the last 20 years and convicted of several other knifings told investigators, "You stab one, stab 'em all," according to court papers released Monday.
Lucius Crawford repeatedly said he stabbed women for no good reason, usually while high and after having sex, according to transcripts offered by prosecutors.
"Something just came over me and I stabbed them," Crawford is quoted as saying. "I have a demon inside me and I just snap."
The documents include Crawford admitting to each of the three killings, two in 1993 and one last month.
"I killed my girlfriend today in Mount Vernon," he said, according to the transcripts.
In at least two cases, he said he left when the women were alive but dying.
Crawford, 60, has already spent about half his life in prison for nonfatal stabbings of women in New York and South Carolina going back to the 1970s.
"I first started cutting when I was in my teens down there," he said, according to the court papers. "When I came out of prison I stated doing it again."
"You stab one, stab 'em all," the documents quote Crawford as saying. "Kill once, you'll kill again."
A call to his lawyer, Angelo MacDonald, was not immediately returned. MacDonald said earlier Monday that Crawford, of Mount Vernon, denies at least some of the killings.
Crawford's statements were released after he pleaded not guilty in Westchester County Court to murder charges in the killings of two women. He is also charged with a stabbing murder in the Bronx.
During the court session, MacDonald suggested that Crawford may be mentally disabled, based on meetings with Crawford and on a doctor's report from the 1990s that said "my client's IQ is 64 and he was labeled mildly retarded."
Judge Barbara Zambelli ordered a mental health evaluation.
Crawford is accused of killing Tonya Simmons, 41, on Dec. 4. Her body was found in Crawford's Mount Vernon apartment by officers from Yonkers and New York City who were looking for him in connection with two cold-case killings. A recent DNA match had linked Crawford to those killings, police said.
One of the cold-case killings was the stabbing of Learonda Shealy, 23, of Yonkers. The case in Westchester also charges Crawford with that 1993 killing.
Crawford was indicted last month in the other 1993 killing, of Nella West, 38. Her body was found in the Bronx.
After the judge granted the request for a mental exam, relatives of Simmons and Shealy took issue with it.
Shealy's mother, Arlene Perkins, of Yonkers, said that if Crawford tries to avoid prison, or even just succeeds in delaying a trial, "It's going to make the whole process worse for us."
Simmons' aunt Waheebah Wajib, of Beacon, said, "I don't want to hear this nonsense about him being insane."
In court on Monday, Crawford wore a dress shirt and tie, and had closely cropped gray hair. He did not speak.
"He looks like a well-groomed businessman," Wajib said. "We know he's not."
Copyright AP - Associated Press