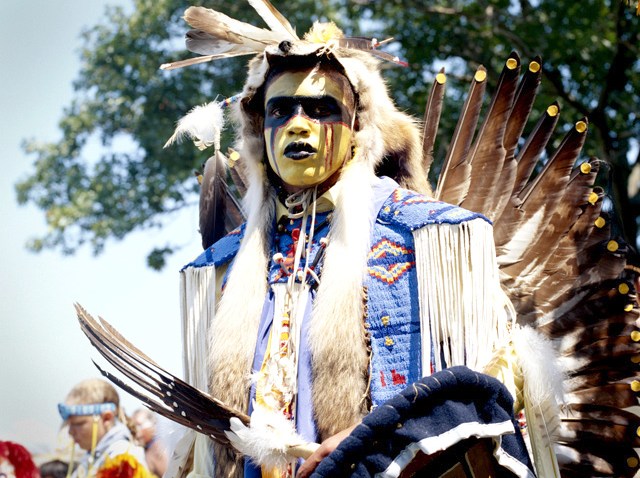 A solitary drummer pounded a rhythmic beat, as a crowd chanted a joyful prayer of thanks.
For these Shinnecock Indians,it was a moment three decades in the making.
"Our ancestors are smiling down on us today," said tribe member Josephine Smith.
The display of tribal pride followed a call from the U.S. Bureau of Indian Affairs, officially recognizing the Shinnecocks of Southampton as a legitimate American Indian tribe.
The Shinnecocks have been seeking that recognition since the 1970's; but to achieve it, the tribe of thirteen hundred had to navigate an arduous bureaucratic process requiring specific documentation proving its history on Long Island.
"No other ethnic group in this country has to prove who they are, except the original people of this land and in all honesty, it's an insult," said tribal trustee Lance Gumbs, who is among the many tribe members who spent years working on the recognition process.
Those frustrations aside, federal recognition should mean a better life for tribe members.
Now, the Shinnecocks can proceed with plans to open a casino.
The federal recognition also gives the tribe access to grants and loans for things like education, housing and health care for those living on the Shinnecocks' Southampton reservation.;
"We'll now be able to provide for our community like other municipalities provide for theirs," said Randy King, the chairman of the tribal council.
Nassau Coliseum, Belmont Raceway and a number of other sites are vying for the Shinnecock casino, but, it's unclear when a decision will be made. The tribal leaders shied away from discussing the casino, choosing instead to focus the other benefits of federal recognition.
"It now means my children won't have to fight for what is rightfully theirs," concluded Josephine Smith, as the sound of the tom-tom echoed across the reservation.