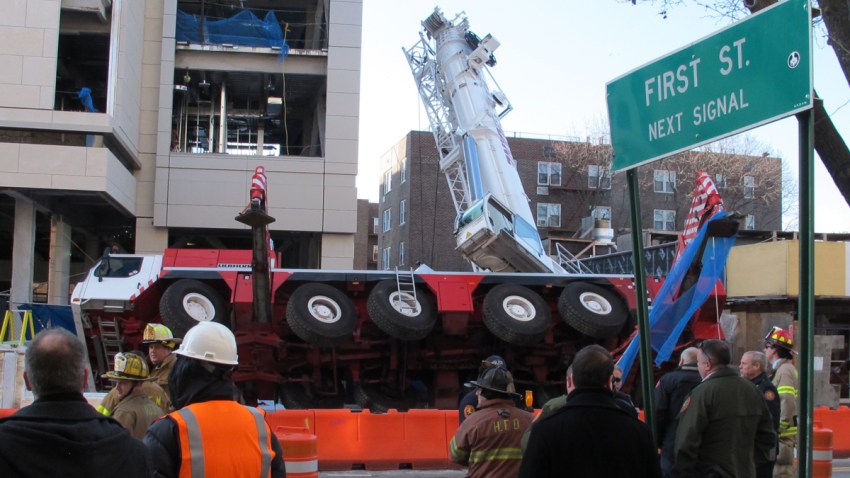 Police say a crane at a construction site near a Long Island hospital partially tipped over.
A Winthrop University Hospital spokeswoman says the crane operator was treated for a slight bruise on his head. Nassau County police say no one else was hurt.
The accident happened Wednesday at about 12:15 p.m. at a site on Mineola Avenue near First Street in Mineola. Streets in the area were closed to traffic.
Part of the crane's cab came to rest against the building under construction.
Police say the construction site was part of new research facility at the hospital.
Fire officials and representatives from Bay Crane were evaluating the cause of the accident. At the time of the mishap, it was being repositioned to a new location at the site.
Copyright AP - Associated Press