The driver of a truck that struck a limousine, killing four young women celebrating a birthday, was arraigned Sunday at his hospital bed on a charge of driving while intoxicated, authorities said.
Steven Romeo, 58, of Bethpage, was arraigned at Eastern Long Island Hospital and ordered held on $1 million bond, according to the Suffolk County District Attorney's Office. He pleaded not guilty to the charges.
"It's a tough situation," Romeo's lawyer, Daniel O'Brien, said, adding that his client was seriously injured in the crash.
Romeo was driving a pickup truck at about 5:10 p.m. Saturday in Cutchogue when it struck a limo carrying eight women who were celebrating a birthday in Long Island's wine country. The limo was attempting to make a U-turn at the intersection of County Route 48 and Depot Lane when the accident occurred, Town of Southold police said.
Officials initially said the women appeared to be a bridal party but later said they were celebrating a birthday.
Police identified the four women who were killed as: Brittney Schulman, 23, and Lauren Baruch, 24, both of Smithtown; Stephanie Belli, 23, of Kings Park; and Amy Grabina, 23, of Commack.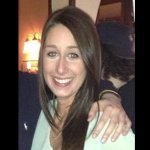 The injured women were identified as Joelle Dimonte, 25, of Elwood, Melissa Angela Crai, 23, of Scarsdale, Alicia Arundel, 24, of Setauket, and Olga Lipets, 24, of Brooklyn. A young bride was among the survivors. All were taken to Stony Brook University Hospital. They were listed in serious but stable condition Saturday night.
The limo driver, Carlos Pino, 58, of Bethpage, was also taken to an area hospital with injuries but was expected to survive.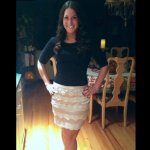 A spokesperson for Ultimate Class Limousine expressed condolences for the victims and their families in a statement, saying the Hicksville-based limo company has operated in the region for 27 years and has a good safety record, with no injuries in more than 20 years.
Witnesses described the crash scene as a horrific sight.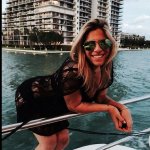 "It looks like they were just thrown from one side of the vehicle out the windows," said Lynne Van Z Lulfs, who saw the aftermath from her car.
The crash left the limo crippled, with one side of it completely destroyed by the truck, which was rammed up against its right side. Debris was scattered over the roadway.
"I wish I didn't look, to be honest with you," Lulfs said. "It's something you don't forget."
Cutchogue is located on the North Fork of Long Island in an area known for its vineyards. Limousines are commonly used by people visiting the area's wineries.