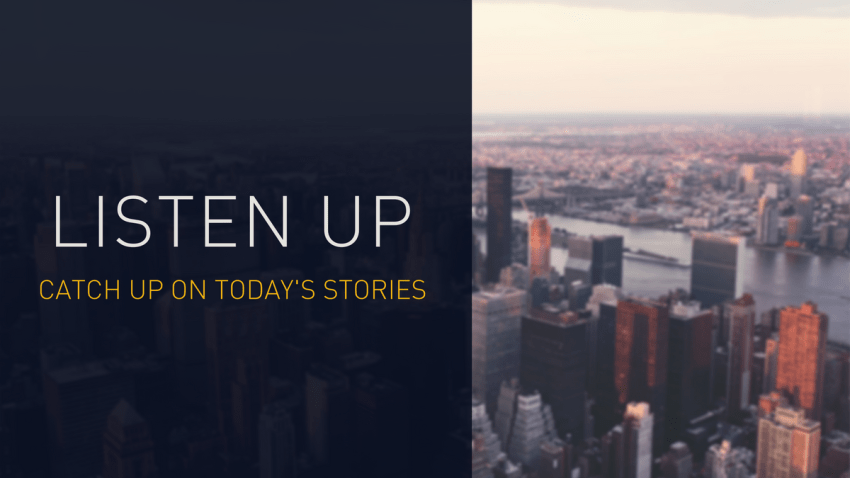 What to Know
A luxury jet carrying rapper Post Malone landed safely in New York, hours after blowing two tires during takeoff at NJ's Teterboro Airport
Cops are trying to track down the mystery gunman taking aim on a ritzy NYC high-rise from across the East River on Roosevelt Island
Ride-hailing could cost twice the amount it would if you owned your own car, a new study suggests
Wednesday, Aug. 22, 2018
Happy Wednesday! You may need to keep that umbrella handy this morning as a few showers may still be lingering around. It will dry out, but it stays cloudy and highs will reach the low 80s. As always, get the latest forecast at nbcnewyork.com/weather.
1. 'Not Today': Post Malone's Jet Lands After NJ Takeoff Scare
A luxury jet carrying rapper Post Malone landed safely in New York, hours after blowing two tires during takeoff at New Jersey's Teterboro Airport.
Authorities did not confirm the identities of those on board, but Syracuse-born Post Malone tweeted he had landed, with a message for his fans, and for his haters. "Thank you for your prayers. Can't believe how many people wished death on me on this website. F*** you. But not today," he said.
After the plane landed, Malone's manager posted an Instagram Story on the runway at Stewart with the caption "THANK YOU LORD."

Read more here.
2. Unease on Both Sides of East River Amid Mystery High-Rise Gunfire
Residents on both sides of the East River are on edge and a $2,500 reward is being offered for tips in locating the mystery shooter who authorities believe is blasting away from somewhere on Roosevelt Island and taking aim on a posh Upper East Side high-rise across the water.
Cops have been trying to track down the person responsible for sending bullets whizzing into two separate apartment of One East River Place, a ritzy, 50-story glass rental that over looks the river.
Officials say they are looking into at least two different shootings that left windows shattered and even a bullet fragment on the floor of somebody's living room of the a swanky apartment building that has some units going for as much as $7,800.

Read more here.
3. Ride-Hailing Could Cost You More Than Owning a Car, Analysis Finds
City dwellers who rely on ride-hailing services as their primary form of transportation end up spending twice the amount it would cost to own their own car, a new analysis found.
The AAA Foundation for Traffic Safety studied ride-hailing service costs in 20 cities and found it would cost around $20,118 per year to rely on ride-hailing services for transport, AAA Northeast said in a release.
That comes out to "more than twice the cost of owning a personal vehicle, even when factoring in the expense of fuel, insurance, parking and the vehicle itself," AAA Northeast said.
Read more here.
For the latest entertainment news and things to do, tune in to New York Live, Monday through Friday at 11:30 a.m. on NBC 4 New York.